21 June 2021
Motorcycle performance on the right track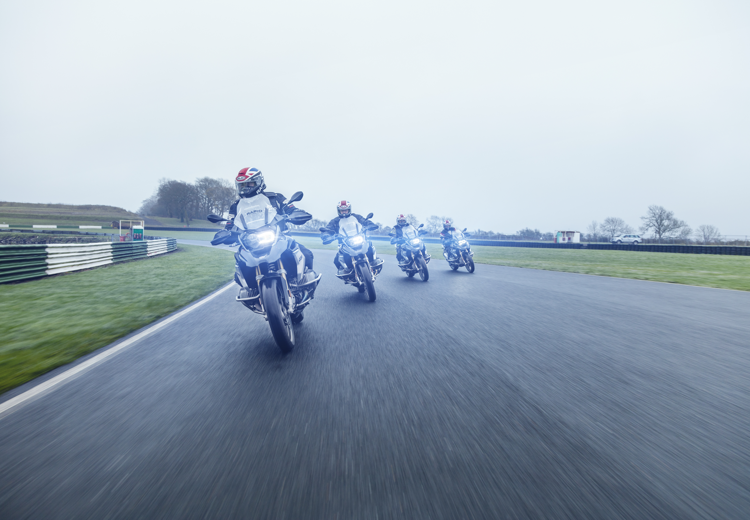 Our latest video showcases how we use field testing to demonstrate our ability to design oils for the next generation of motorcycle engines.
In a world where sustainability is increasingly the number one target, formulating motorcycle lubricant technology is complex. OEMs and end users require the latest lubricants to deliver catalyst protection and fuel economy benefits, without compromising durability and friction performance.  
Formulating lower viscosity oils may satisfy the fuel economy side of the equation, but comes with risk. Motorcycle engines have twice the power of a car engine and only half the volume of oil in the crankcase, creating very severe conditions for the lubricant. Finding the right balance takes tremendous skill and knowledge.
This video tells the story of a field trial we've been running across the UK using BMW GS motorbikes to determine if we can achieve fuel economy gains at lower viscosity, while still delivering the market leading protection our customers expect.
At Infineum we understand how motorcycles work and what riders look for, this is why we know what makes the right motorcycle oil and understand how to test those oils in real world conditions.
We've recently concluded a field trial testing an ultra-low viscosity oil in four BMW GS motorbikes around the UK.
Partnering with a global lubricant manufacturer, we designed the trial to push the capabilities of the oil, aiming to boost performance attributes, while also maximising fuel economy benefits.
Using a combination of varied driving conditions and strict testing parameters, including a unique fuel economy test on a specialist motorbike race circuit.
We demonstrated that our oil can provide market leading fuel economy performance, with zero compromise to hardware protection.
After ten thousand miles, each bike was carefully inspected, and the oil was expertly analysed.
Using the OEM recommended 5W-40 oil as a benchmark comparison, our candidate test oil demonstrated a fuel economy advantage throughout the duration of the trial, with an impressive 1% FE benefit.
Not only did the lower viscosity grade help achieve excellent fuel economy performance, but the analysis also showcased impeccable wear performance and shear stability across the oil drain interval.
Inspecting the motorbike hardware, there was zero compromise to protection, with the lower viscosity lubricant providing strong wear durability, even during the running in period.
Infineum advanced detergency and dispersancy technologies safely neutralise harmful deposits and the antiwear additives maximise component wear resistance. Powerful TBN chemistries remove the risk of corrosion, with no loss of TBN performance throughout the service interval.
Testing products in real world conditions has never been more important.
Talk to us, if you'd like to take advantage of our impressive track record in managing and delivering field trials.
---
View more articles in this category
---
---
Get technology news, opinions, specification updates and more, direct to your inbox.
Sign up to receive monthly updates via email