28 June 2022
Turning sustainability ambitions into impactful actions
Working in a collaborative and transparent way is key to helping industry make progress on its sustainability journey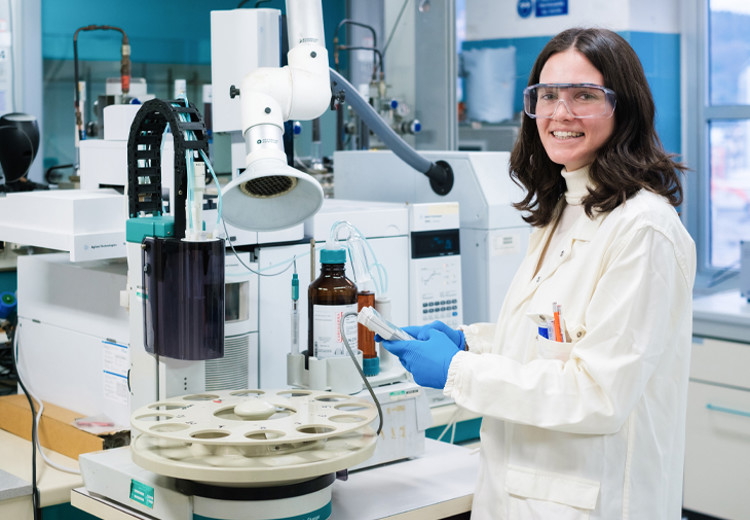 As the world becomes more conscious of the need to live more sustainably, most organisations in the oil and automotive industries are committing to quantitative sustainability targets. Infineum Sustainability Director, Maurizio Abbondanza, talks about the goals Infineum has set, progress being made and the importance of broader co-operation to help our industry move in the right direction so that we can all deliver tangible results in pursuit of our sustainability targets.
Society is increasingly using commitment to sustainability as one of the key ways to evaluate potential suppliers, business partners and employers. This has moved the dialogue from an intellectual debate about the value of sustainability to the challenge of translating sustainability into action, with a strong focus on goal setting and measurement. What often happens in general, and even more so in the chemical industry, is that sustainability may be confused with environmental protection, since climate change is perceived as the main issue. However, it is important to remember that the other two pillars of sustainability - Social and Economic – also have a role to play. What's more, there are often linkages and trade-offs between them, which means the solutions we design must take them all into account.
A key challenge for everyone tackling this complex challenge, especially in these early stages of the process, is affordability.
In order to develop sustainable solutions we often need to make new and different investments in R&D, scope new raw materials and new supply chains etc. Like any new area, the early steps require more effort and the whole ecosystem has to evolve and adjust. This means the resulting costs need to be supported by the market alongside the value that these new solutions will deliver.
Making great progress
At Infineum, we have been working on improving our sustainability for some time, and our efforts have continually increased over time. In 2019 we set new sustainability goals and targets to 2025, including integrating 100% of our product developments in sustainability criteria, reducing carbon emissions per tonne of product by +20% vs. 2018, delivering a positive impact on the communities in which we operate and zero personal, process and environmental incidents. We have built the foundations and infrastructure to enable sustainability to become part of our day-to-day operations. I'm proud to say that we have made good progress in several areas:
Life Cycle Assessment for all our products completed
2025 sustainability goals and targets set
Processes & procedures in procurement, finance, technology, supply chain and manufacturing
Sustainability Executive Committee formed to stir and lead the organisation
Sustainability Director positioned into our corporate leadership team
Second sustainability report issued May 2022 – click here to download
Our focus at Infineum has shifted from making sustainability operational to tackling the more fundamental strategic question.
Our vision is to become a sustainable world class specialty chemical company with a purpose to create a sustainable future through innovative chemistry.
By integrating sustainability into our organisation at the highest level, we can now work to translate our strategic direction into practice. We are working to develop our net zero ambition, so taking care of our Scope 1, 2 and 3 emissions. Our product portfolio is being fully evaluated from a sustainability perspective to better understand where to invest and focus to ensure that while we improve our operations we also improve the sustainability credentials of our product offering to the market. A key part of this journey is to continue with our very close collaboration with customers and suppliers to focus on the carbon reduction opportunities, using sustainability criteria in all key decision processes.
The lubricant industry has a huge potential to contribute towards a more sustainable future. Because 30% of the energy produced is lost via friction, our products can help reduce these losses, which improves fuel efficiency and reduces carbon emissions - helping the world to be more sustainable.
Designing a sustainable future
The hype in the media would have us all thinking that soon the internal combustion engine (ICE) will be a thing of the past. But, when you look at the data, that just is not the case. Yes, we can expect electric sales to rise, but we are in a transition. While the e-mobility economy will mature and solve its challenges becoming more and more widespread, the ICE economy will also have a key role. It will be expected to continue to deliver transportation and mobility solutions to a growing portion of the world, and it has an obligation to do so in a sustainable manner.
By 2030 more than 90% of vehicles on the roads will still contain an internal combustion engine. I really believe that companies with strong technology can help the ICE to be as clean as it can be for as long as it's around by improving fuel economy, reducing emissions, reducing waste by enabling longer time between oil drains, and extending component and engine life. This means that our job is to make the ICE even more efficient over the next several years, while also supporting the introduction of hybrid and battery electric vehicles.
As industry leaders, we are committed to finding ways to identify, design and deliver affordable solutions that the market needs in support of sustainability ambitions. Finding the quick wins means working with colleagues, collaborating with partners up and down the supply chain and investigating every area of operation for possible gains.
If you can harness the energy, knowledge and creativity from within your organisation the ideas will start to flow and the results can be exceptional.
That's certainly what we have found in Infineum. For example, in our Bayway plant in the US the team worked to optimise the steam traps design on a big heat exchanger, enabling us to reduce our steam consumption, saving about 1600 Mt of CO2 per year. And, in Japan, an idea to move from water cooling to air cooling for some test rigs reduced water usage by 80%. These are just a few examples – there are many others. The possibilities are exciting and we will be engaging with our colleagues, customers, suppliers, and the wider communities in which we operate to optimise our energy, water and waste use to help further reduce our carbon footprint
Forward looking ways to support sustainability in our industry
In my view there are a number of fundamental things that could support our industry as it looks to become more sustainable in its own operations while also working to support vehicle OEMs and power generation customers in their own efforts. And here I see four key areas that we should address.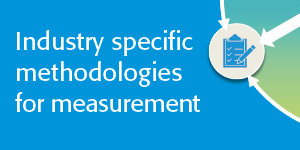 For many years this industry has been governed by several ISO standards. However, it's time for us to develop and use standard and consistent industry specific methodologies for cradle-to-grave carbon footprint analysis for lubricants and additives that eliminate some of the current ambiguity.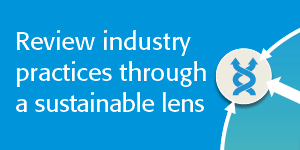 It's time to reassess some industry practices to enable flexibility while retaining strict technical & quality control mechanisms on which we all rely. Our industry cannot afford the very high cost to approve the use of renewable materials - we should use its vast experience to design simple & effective ways to bring these materials into our supply chain.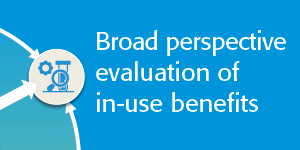 It is important for us to explore the best ways to evaluate in-use carbon benefits in the overall system to ensure sustainable chemical technology is an enabler for progress. This will confirm that the ways we find to reduce our own carbon emissions do not compromise the in-use carbon benefits of our products.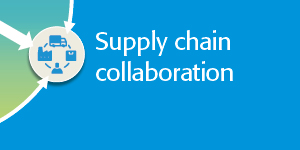 What I really want to see is collaboration right across the supply chain to enable the move to circular economy models. The real issue here is the new fossil-carbon being used and the key focus for lubricants should be their end-of-life treatment.
As an industry, we have collaborated successfully in the past on the development of global tests and industry-wide specifications as well as on the removal of unnecessary complexity from our industry. Now, when the stakes are at their highest, it's time for us work together again in a collaborative and transparent way to enable our industry to progress faster and further on its sustainability journey.
---
View more articles in this category
---
---
Get technology news, opinions, specification updates and more, direct to your inbox.
Sign up to receive monthly updates via email