13 April 2021
Sustainability at the heart
New report details Infineum commitments to creating a sustainable future through innovative chemistry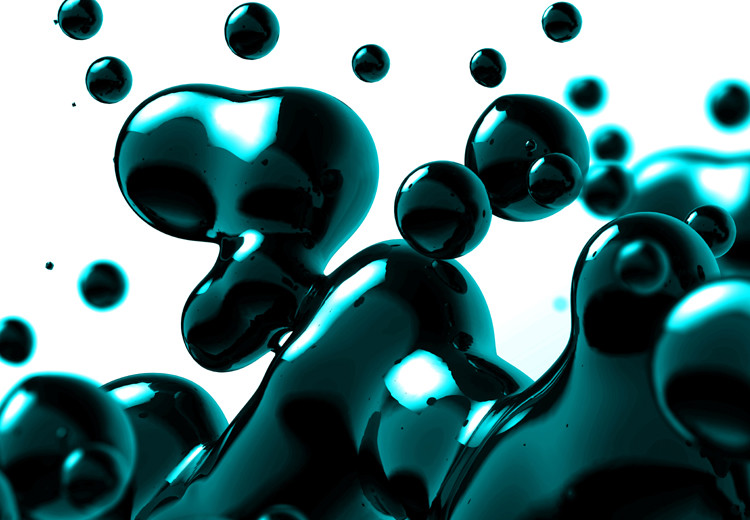 The transition to a more sustainable way of living means huge changes ahead for the energy, transportation and associated industries. As Infineum publishes its first sustainability report, Technology and Sustainability Director, Maurizio Abbondanza, explains how this fast changing world is creating exciting opportunities and is putting sustainability at the heart of the organisation's growth strategy.
As the shift to a more sustainable way of living and working gathers pace, we can anticipate huge change ahead. New energy systems, new powertrains, new fuels and new materials will all demand new thinking in order to solve emerging challenges. This creates huge opportunities for Infineum as we work to fulfil our purpose of creating a sustainable future through innovative chemistry.
Our first sustainability report, published in April 2021, showcases some of the progress we have made in implementing that purpose, and sets out new sustainability goals and targets to 2025. These commitments make it clear that we see sustainability as a key element of our business and every piece of our value chain. Read our sustainability report here.
Our commitment to sustainability means minimising our own impacts and bringing our innovation capability to bear on the many challenges facing humanity.
Sustainability goals
In our sustainability report, we set new goals and targets in line with our business strategy and corporate purpose. The priorities are based on our materiality assessment and a review of the potential for Infineum to contribute to the 17 UN Sustainable Development Goals (SDGs). While we contribute to all SDGs, there are four where we believe we can make the most impact:
Goal 3 - Good health and wellbeing
Goal 12 - Responsible consumption and production
Goal 13 - Climate action
Goal 17 - Partnerships for the goals
In support of these areas we have developed specific and measurable targets to 2025. These include: integrating 100% of our product developments in sustainability criteria, reducing carbon emissions per tonne of product by +20% vs. 2018 and zero personal, process and environmental incidents. Read more about our commitments here.
Product development
As the world works to decarbonise, we will play an important role in delivering new products that form the lifeblood of global trade, transportation and power generation. We will innovate new solutions for these vital systems, getting them to end-users rapidly and at scale. To do this we will take several bold steps. We will continue to develop new and better performing technologies that meet the increasing demands in the market for sustainable solutions and we will keep optimising our new product development processes with sustainability criteria built in.
We have already completed cradle-to-gate Life Cycle Assessments (LCAs) of 100% of our product portfolio.
This LCA work has provided new insights into the impacts of our current output and how we can improve performance in the future. The LCAs show the majority of our products' footprint comes from the production of raw materials. We are investigating these processes further to better understand their impacts and how they can be mitigated, and now plan to extend our analysis to take into account the downstream impact of our products in their use and disposal. This holistic approach will ensure that life cycle sustainability of new products can be designed in from the start.
Protecting the environment
Infineum is committed to safe, secure, reliable, and environmentally sound operations. We have already taken action here. Today, all of our manufacturing and Business and Technology Centres are signatories of the Responsible Care Global Charter and all our own manufacturing sites are ISO 14001 accredited.
To minimise the environmental impact of our operations and meet our 2025 targets we will focus on increasing energy efficiency and using renewable energy to lower our carbon emissions. Our actions to date have already reduced our CO2 emissions, fresh water consumption and waste.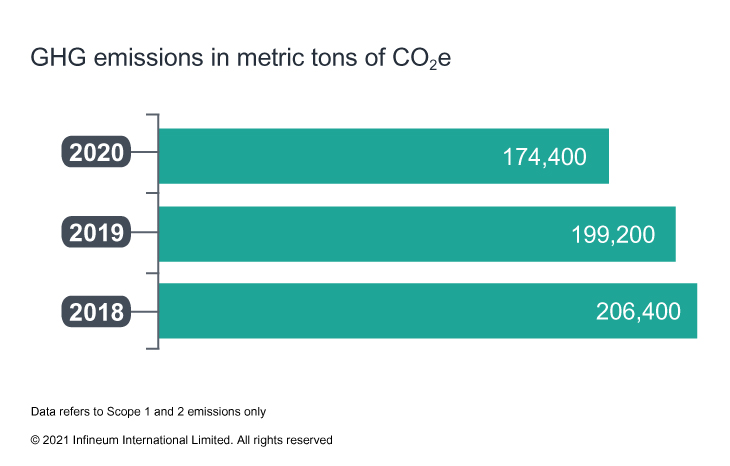 Infineum has already taken action to reduce CO2 emissions
Our 2025 goals will ensure we continue to find new ways to make our plants and offices run more efficiently. We will do this by managing our consumption of water and power while also reducing emissions and waste, informed by the latest digital technologies to aid us in our improvements.
People power
We recognise that it's not only innovative chemistry that sets us apart – people are at the core of our success. Our highest priority is to work safely and to protect the health and wellbeing of our colleagues, whilst also recognising that their creativity is critical to the success of Infineum. We are an inclusive organisation that values diversity and also believe that an engaged community of colleagues is key to our success.
Our 2025 target is to achieve a colleague engagement score of more than 75%.
To do this we will encourage colleagues to grow in their career, provide development solutions and a competitive reward and incentives system. Working with the communities around our sites is also of high importance. And, Infineum colleagues are already contributing their knowledge, skills and experience in many volunteering roles in their local communities. We also offer support through charitable giving. In 2020 we saw a vast number of volunteering activities as the Infineum community stepped up to meet the challenges of the Covid-19 pandemic. To ensure we continue to deliver a positive impact on the communities in which we operate our 2025 target is for 25% of our colleagues to volunteer via the Global Scientific, Technology Engineering and Maths (STEM) programme or local initiatives.
Partnerships matter
In everything we do, we pride ourselves on maintaining safe systems and supply chains, building lasting and responsible relationships with our partners, suppliers, and customers, and creating a sound and resilient organisation for the future.
We are building robust and meaningful customer relationships while engaging and sharing knowledge on sustainability issues and opportunities with our customers. This ensures we mutually advance our sustainability ambitions, while making progress towards SDG 17, Partnership for the Goals.
We have also created strong partnerships with suppliers, who are a central part of our sustainability strategy. Infineum has strong supply chains in place, based on long-term partnerships that are supported by a robust integrated management system. Here our goal is to collaborate to accelerate environmental and social improvements across the value chain.
In the supply chain area, we've set our 2025 target at +80% of our relevant spend to be covered by sustainability assessments.
There is much to be achieved in the next five years – particularly as the world wants to increase the pace of emissions and waste reduction while also shifting away from the consumption of non-renewable products.
Future technologies
In pursuit of sustainability targets, the future will be full of new vehicle technologies, new propulsion systems, new fuels and new materials. All of which will bring new challenges for lubricant, fuels and additive suppliers to overcome.
Transportation electrification is clearly one path to sustainability. But, despite rapid growth, only some 4% of the 80 million or so new car sales in 2020 were plug-in or full battery electric. The rest, powered by internal combustion engines, will still be on our roads for many years. While there is still much uncertainty about how this picture will change, estimates suggest that out to 2040 some 45% of new installations will still contain an internal combustion engine.
With sustainability at heart, Infineum will continue working to extend oil drain intervals and improve fuel economy of internal combustion engines to reduce oil and fuel use.
We will produce robust products that keep engines in service for longer to extend component and vehicle life. And we will work hard to reduce emissions – making engines as clean as they can possibly be.
At the same time, we will be looking at opportunities for our products and skills in new applications including e-mobility. And, by adapting and innovating our offerings, to add value to the new markets that sustainability changes around the world are bringing.
One thing is very clear - whatever lies ahead, innovative chemistry will be vital in creating sustainable solutions for a sustainable future.
---
View more articles in this category
---
---
Get technology news, opinions, specification updates and more, direct to your inbox.
Sign up to receive monthly updates via email