01 November 2022
Carbon-neutral motorcycle outlook
Future technology options on the road to net zero emissions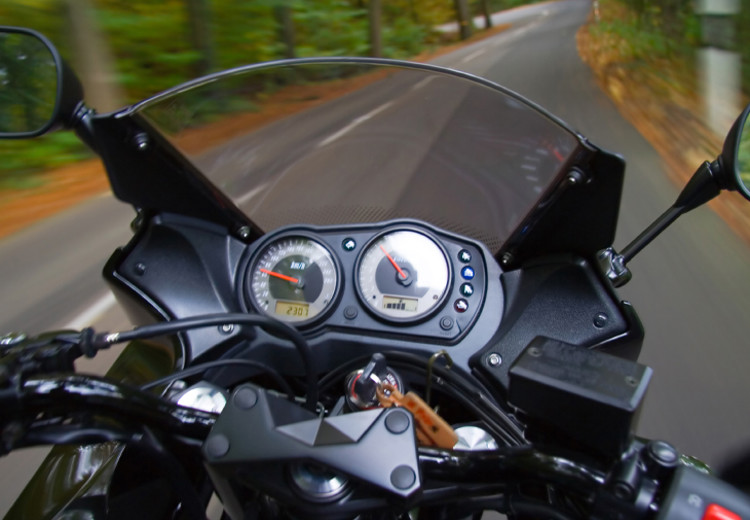 Kawasaki Motors is driven to create exciting machines that can deliver the high performance, spirit and joy that their customers expect, while also meeting their own net-zero emissions commitments. Mr. Yasuhiro Kuji, Research & Development Administration Group Manager from Kawasaki Motors Ltd., talks to Infineum's Youhei Inagaki about the latest engineering innovations that are ensuring this careful balance is designed into their next generation of motorcycles and the lubrication challenges that may arise.
As the world works to reduce greenhouse gas emissions in an effort to slow global warming, a growing number of organisations are publishing firm net-zero emissions commitments. The Kawasaki Global Environmental Vision sets targets for the Group to be 'CO2 free by 2050', which means, as Mr. Yasuhiro Kuji explains, significant activity in this regard is already underway.
"At Kawasaki Motors, we are considering a number of different options to meet these carbon neutral requirements."
However, there are currently many uncertainties facing the motorcycle industry, including various government strategies and initiatives, infrastructure availability and consumer preference, all of which will impact the mix of future carbon neutral technologies. "In our view," he continues, "the motorcycle industry faces a unique challenge in the move towards net-zero emissions. If new carbon neutral technologies sacrifice the convenience, performance and attractiveness of motorcycles, users may consider other options for commuting or take up hobbies other than motorbiking or racing, which would cause the motorcycle industry as a whole to shrink. These factors mean it is essential to achieve this carbon neutral goal without diminishing the riders' enjoyment of those bikes."
Electrification – a good fit in some markets
Much industry focus to date has been on the electrification of the powertrain but, despite high percentage growth figures, e-bikes make up only a small proportion of the global market. Kuji says that technically speaking, the suitability of electrification depends on the size and use of the bike.
"There are unique challenges in the electrification of motorcycles owing to restrictions in the size and weight of the powertrain, including the batteries, and the need to accommodate these components within the vehicle."
"These factors have a significant influence on the motion performance of bikes, while automobiles have greater flexibility. This means that full battery electric vehicle (BEV) configurations are more suitable for smaller bikes, while for larger models, internal combustion engines (ICE) using alternative fuels or possibly fuel cells are more compatible. Having said that, I expect the speed of motorcycle electrification to be faster year on year."
Hybridisation is another option that until now has not generally been associated with the motorcycle industry. But, as Kuji explains, Kawasaki Motors is active in this area. "In August 2022 we unveiled BEV and hybrid electric vehicle (HEV) prototypes at the Suzuka racing circuit in Japan as part of the FIM Endurance World Championship in the Suzuka 8 hours race event."
Kuji sees a good future ahead. "In our view, in the short term, HEV using conventional gasoline may be a step on the way to decarbonisation and HEV with alternative fuels could be a carbon neutral option. The main challenge to overcome is that HEVs tend to be larger and heavier than ICE or BEV bikes, which may lead to lower performance."
In terms of fluids, the key requirement in these electrified applications is cooling. However, here again, as Kuji explains, much depends on the size of the bike. "Air cooling is the most cost competitive option and therefore suitable for low power motors used on small bikes. However, high power motors for mid-size and big bikes generate more heat and therefore are likely to need liquid cooling, by either water or oil. In my view, oil cooling offers a number of benefits such as higher cooling efficiency and size reduction in powertrains. An integrated oil circuit running through the motor and transmission/gear unit also enables simplified powertrain design."
Pooling resources for hydrogen ICE
The feasibility of a hydrogen ICE is another carbon neutral innovation that Kawasaki Motors is jointly researching with Toyota and three other Japanese motorcycle OEMs. As President of Kawasaki Heavy Industries, Yasuhiko Hashimoto, said, "Carbon neutrality will not progress with just one company. We want to spread the movement in Japan and put hydrogen engines into practical use."
"In my view," continues Kuji, "alternative fuelled ICEs, hydrogen ICE in particular, can be an option to achieve the goal of carbon neutrality without diminishing the appeal of motorcycles."
Hydrogen fuel has the practical benefit of quick fill-up times while emitting zero emissions. However, as with most emerging technologies, Kuji says there are technical challenges to address. "The combustion theory of hydrogen is still unclear and has yet to be studied. Hence the joint research among the Japanese automobile and motorcycle manufacturers and suppliers aims to gain a good understanding and to increase the use of hydrogen ICE. We are aware that pre-ignition is a problem with hydrogen ICE. NOx aftertreatment systems may be required. And, since hydrogen has less power density per volume than conventional gasoline, it will be challenging to make hydrogen fuel tanks smaller and lighter."
"We have now produced a prototype off-road four-wheeled hydrogen ICE vehicle (side-by-side) which was unveiled at an opening event of a Japanese Endurance Race, 'Super Taikyu' in September 2022. This vehicle will be utilised in the joint research."
"Despite the technical challenges and uncertainties, hopefully our developments will progress faster through the collaboration and then hydrogen ICE will create greater value for future motorcycles."
In terms of hydrogen ICE lubrication, Kuji foresees several challenges. "Hydrogen combustion inherently generates a lot of water that can contaminate the engine oil and cause corrosion, rust and freezing, which can lead to engine failure. In addition, the impact of lubricant formulation on pre-ignition needs to be clarified. We are hopeful that lubricant technology optimised for hydrogen ICEs will be developed and help to overcome these challenges."
The future of ICE
With all these developments underway in battery and hydrogen technologies Kuji still sees a future for the conventional ICE on the route to net-zero. "One of the appeals of a motorcycle is the pleasure of riding. If it isn't fun, users won't stay with it. ICE is still advantageous in that regard - for example the great sound and the feel of the vibration."
"Since alternative technologies take a long time to develop and come to market, I expect the conventional ICE to stay for some time to come."
"In the short and mid terms, gasoline ICE complying with tightening environmental regulations, including fuel economy, is likely to be the main power source. While previously most motorcycle engines have been power and performance-oriented, in order to meet these new requirements we will consider new approaches, such as enhanced combustion efficiency."
In terms of future lubricant requirements, while fuel economy is a key consideration, carefully formulated products that also supply sufficient hardware protection will be required. As Kuji concludes, "In motorcycles, the engine oil temperature tends to get higher than in automobile applications and in bikes with a wet clutch and a manual transmission, the engine oil must lubricate these components as well as the internal engine parts. This means that the introduction of fuel economy oils with low viscosity and/or friction modifiers requires very careful assessment to ensure clutch performance and durability are maintained."
As the pace of decarbonisation in the motorcycle world increases Insight will continue to report on these exciting developments and the opportunities they present to motorcycle lubricant formulators.
---
View more articles in this category
---
---
Get technology news, opinions, specification updates and more, direct to your inbox.
Sign up to receive monthly updates via email