09 September 2015
PAO on the radar
Advanced crankcase and driveline applications need high quality base stocks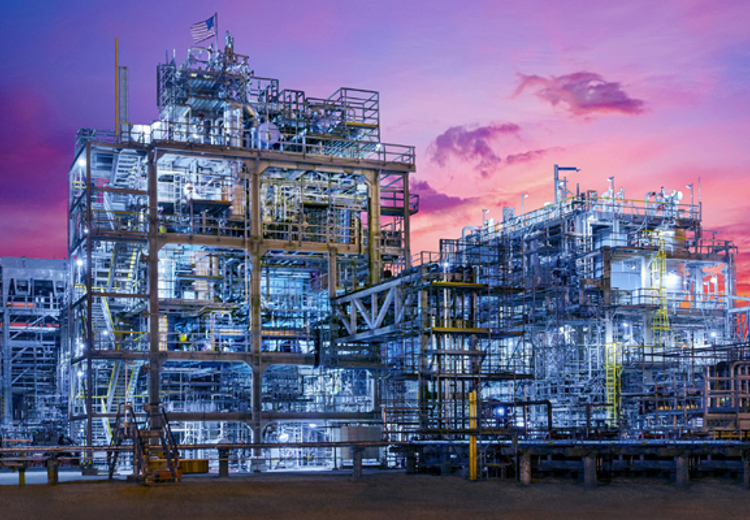 Tightening emissions regulations and fuel economy standards are driving demand for high performance automotive lubricants. Brad Rinderknecht, from ExxonMobil Chemical Synthetics, talks to Insight about the availability of low viscosity PAO base stocks, which are well suited to these advanced formulations.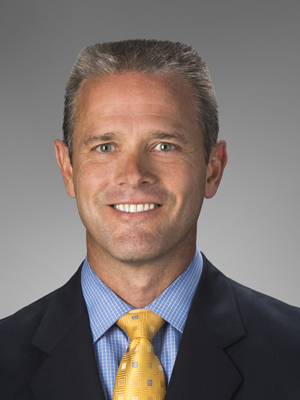 The drive to reduce emissions and improve fuel efficiency means the use of very high quality base stocks, like PAO, is growing in automotive lubricant formulations. Brad Rinderknecht, global marketing manager for Synthetics at ExxonMobil Chemical, explains how the technical advantages of PAO over mineral base oils mean it is well suited to the formulation of lower viscosity transmission and gear oils and ultra-low viscosity SAE 0W-X oils in severe viscometric environments. "The trends for increased fuel economy and reduced emissions that we are seeing in the automotive industry are causing additional strain and pressure on crankcase and driveline lubricants, which means PAO is increasingly required from a technical standpoint to support these formulations."
PAO supply
Decene, which has been the feedstock of choice for PAO since the early 1970s, is only produced in a full-range, linear alpha-olefin (LAO) facility. LAO facilities make a wide range of LAO products, such as C4 to C18, that are used in different markets, with different supply/demand economics.
"Today decene going into PAO is a tight market, owing to limited growth in LAO feedstock production and increasing demand of PAO."

Brad Rinderknecht, ExxonMobil Synthetics 
"LAO operators are looking to find the best outlet for all of the materials they produce. The good news, if you look at North America, is the shale gas revolution, which has attracted over 200 different projects adding more than $100 billion worth of capital investment. A handful of those projects are full-range LAO units, which makes me fairly confident that there could be additional decene available to the industry to support PAO growth in the future."
Feedstock availability challenges have come at a time when the market for PAO is strengthening. "I see the growth of PAO at between 3 to 4% per year, and that is really on the back of the fuel economy and emissions reduction trends in the automotive industries. The last low viscosity grass roots PAO facility was built back in the 1990s, so it has been quite a while since a new facility has been brought on-stream."
PAO facilities can be expanded and debottlenecked typically by between 5 to 20%, which allows additional capacities to be made available in the marketplace.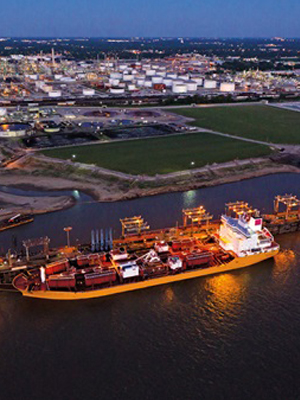 "The question now is when, not if, a new PAO plant is required to support this industry growth."

Brad Rinderknecht, ExxonMobil Synthetics
PAO and Group III molecules
So just what advantages does PAO offer over high quality Group III plus base stocks in crankcase formulations? Brad Rinderknecht takes us back 20 - 30 years to a time when top tier synthetic lubricants were first launched into the marketplace. "These formulations largely used PAO as the main base stock, but over time, that has gone from a co-base stock to kind of a corrector fluid situation, and that transition has been enabled by the availability of Group III and Group III plus-type molecules. As those molecules have increased in quality, and more importantly in global availability, formulators are able to incorporate them into their finished lubricants and take advantage of refining economics to lower their costs, while still maintaining some technical capabilities of the finished lubricant performance."
Although the supply of Group III, most of which is made by hydro‐processing of fuel hydrocracker bottoms or from GTL waxy raffinates, is increasing, not all Group IIIs are the same. The increasing use of higher performance Group III plus molecules in combination with PAO, which are used to adjust viscometrics on a 'need to' basis, are likely to provide a cost optimum formulation to the market.
Formulation trends
Infineum sees additional uncertainty as some lubricant marketers adjust their formulations in response to PAO availability. "PAO is definitely high on our customers' radar screens," says Infineum's Yannick Jullien. "We are finding that some formulations are being modified to reduce PAO content – something that is an irreversible change. What's more," he continues, "as GTL, or other Group III plus, kicks into OEM factory fill oils, PAO demand is likely to be further reduced, although it is too difficult to predict accurately the impact on each PAO grade."
"Optimisation of PAO content in existing formulations, combined with the pace of introducing new PAO containing formulations with more stringent requirements will drive the future demand for low viscosity PAO. Although it is difficult to be generic in the description of these more stringent requirements, I see more demand for low HTHSV formulations with strong fuel economy performance, including very low Noack requirements, high soot control and maintenance of overall durability performance in an extended oil drain interval environment," Jullien confirms.
Base stock selection is a very complex equation that marketers will have to solve to ensure a reliable supply of lubricants that can deliver all of the required benefits.
It's a fine balance, and the only certainty is that that competition will remain high, which makes it an exciting market to watch as suppliers look for innovative ways to differentiate their products to meet regional requirements.
Brad Rinderknecht believes that the trends in the auto industry for increased fuel economy and reduced emissions, which add strain and pressure on lubricants, will continue to drive the use of PAO in crankcase and driveline formulations. "Requirements including NOACK volatility, low viscosity capabilities, oxidative stability and cold temperature performance are all being placed onto the lubricant. PAO is technically required to support some of those requirements, and I am pretty optimistic about the role that PAO will play in these formulations in the future."
PAO in growth economies
PAO growth is not solely limited to the traditional markets of North America and Europe. Other economies, including China, India and Indonesia, are also presenting exciting opportunities.
"We see two big trends in these countries that could increase the demand for synthetic oils, such as PAO," confirms Brad Rinderknecht. "The first is economic growth. If you look at China, India and other key growth markets, the Outlook for Energy from ExxonMobil predicts that by 2040, they could consume more than 50% of the new energy demand in the world. So balancing economic development with environmental responsibility will become increasingly important."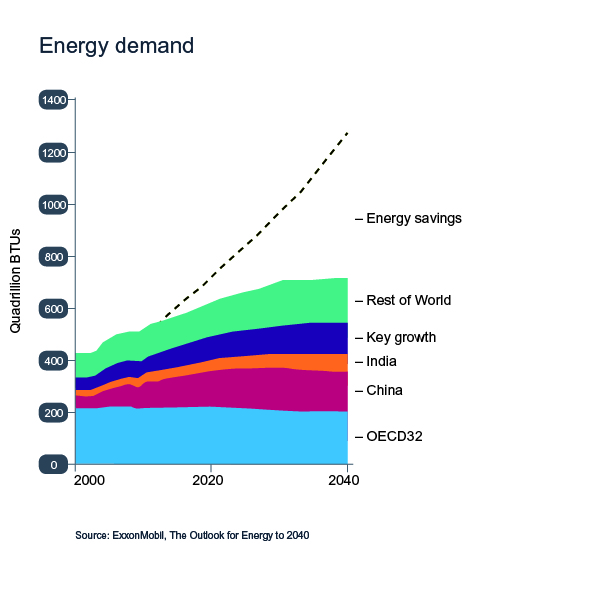 "Governments are focusing on air quality improvements, tail pipe emissions reduction and better fuel quality, and synthetic products would help to achieve some of those objectives. The second trend," he continues, "is in the vehicles being imported into these developing countries, where the warranties, maintenance schedules, and the lubricant requirements typically follow those imported goods. I think this will help to drive additional demand for synthetic products and top tier lubricants that utilise PAO well into the future."
PAO and fuel economy
The relationship between lighter viscosity oils and fuel efficiency is well known, and PAO has a number of properties that help to deliver fuel economy performance. However, equipment protection and durability are increasingly of concern as viscosities become lighter.
"Formulators are looking for ways to overcome durability issues by using base stocks like PAO to make sure that the oxidative stability, the NOACK volatility, and cold temperature properties help to protect the overall finished lubricant and ultimately the engine."

Brad Rinderknecht, ExxonMobil Synthetics
"Over the past couple of years we have seen a shift from 6-centistoke to 4-centistoke viscosity demand, and that transition has been enabled by an increased market penetration of low viscosity oils, like the SAE 0W-type products that are coming into the marketplace. ExxonMobil has a 3.6-centistoke PAO with good NOACK volatility characteristics, which is taking hold, primarily in some of our Japanese markets, with some of the SAE 0W products that are now being offered."
Fuel economy is also playing a role in transmissions as they become increasingly complex, and as additional types – such as continuously variable and dual clutch systems - gain popularity. "Quite frankly, the lubricant is becoming more critical in these applications," says Brad Rinderknecht. "Again, we are seeing both low and high viscosity PAOs in transmission fluid applications for shear stability and VI-type properties."
"I feel very optimistic that the trend for improved fuel economy will continue, in both crankcase and transmission applications, and this will impact the demand for PAOs into the future."
---
View more articles in this category
---
Get technology news, opinions, specification updates and more, direct to your inbox.
Sign up to receive monthly updates via email