03 December 2019
Base stocks go green
Industry drive for sustainability sparks interest in bio base stocks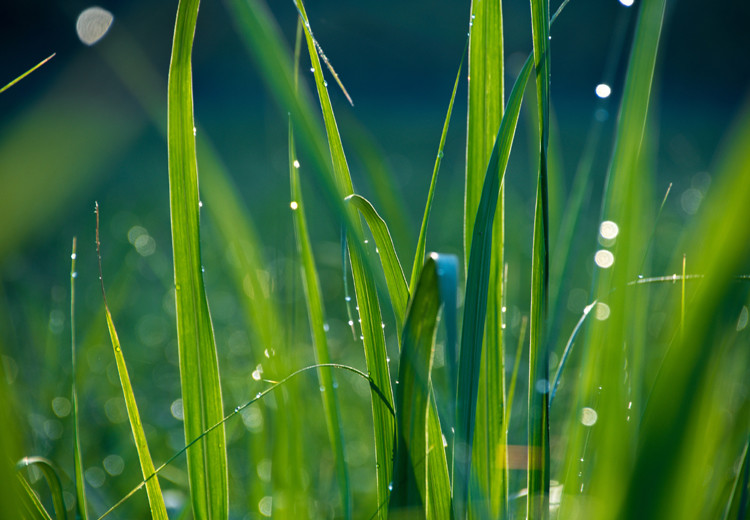 Regulatory mandates and pressure from end-users are making sustainability a high priority for organisations across the transportation sector. Jeff Brown, CEO of bio base stocks and lubricants producer, Novvi, talks to Helen Clear, Infineum Global Communications Manager, about the ways the industry's drive to be cleaner and greener, while still demanding high performance may impact the use of bio base stocks.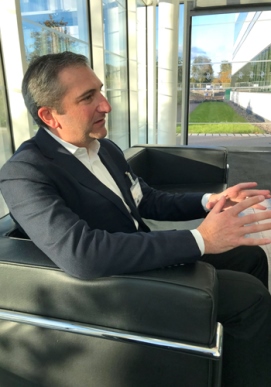 The desire to find renewable raw materials as alternatives for petrochemical-based feedstocks is transcending nearly all chemical markets, and the world of base stocks is no exception.
California headquartered Novvi produces sustainable hydrocarbon molecules derived from plants.
Since launching its first commercial production in 2014, the company has been steadily increasing its bio base oil production in order to keep up with the growing demand for more sustainable, high performance products for automotive, marine and industrial applications.
What do you see as the key demand drivers shaping the global bio base stock market?
We have three core drivers. The first one is performance, which always trumps all other variables. The second key element is that we need to present a solution that can compete on an overall economic basis to provide benefit. The third is around sustainability where we are looking at overall carbon reduction, through the entire lifecycle of the chemical. By this I mean we're looking at not just the base oil itself but also in combination with the additives and in use benefit, so around fuel economy, extended drain interval, and then ultimately end of life.
With the recent and expected conventional high-quality base stock capacity additions, how can bio base stocks compete in such a crowded market?
We offer a higher value alternative - providing performance that can't be matched by conventional base stocks. By this I mean providing better performance in the molecule in classical areas such as volatility and CCS as well as improved VI while also offering a better overall total formulated cost. In addition we can compete based on where we produce - because we're not anchored to crude oil as a feedstock, everywhere in the world can grow bio feedstock. We invest in chemical infrastructure and plants to support this, which means we can have more globally spread out production capabilities. The biggest challenge now is raising awareness, scaling our business and getting it out into the market.
Do you have any plans to increase capacity?
Yes, we are in the middle of increasing our capacity right now. Our plant is in the Gulf Coast of Houston and we do expect to eventually add plant capacity around the world. We want to be close to our bio feedstock sources and to our customers. Although investment decisions have not been made, we are already exploring options to increase capacity around the world. The key is to manage investments to coincide with growth and demand for high performing sustainable base oil.
What are the environmental benefits of plant-based synthetic base stock compared with petroleum-sourced base stocks?
We see a lot of benefits, but the environmental side is really simple to explain. The mechanism for measuring carbon and CO2 is the lifecycle analysis. If you compare a lifecycle analysis of Novvi's base stock to a Group I, II, III or IV base stock, we have significant CO2 savings. And then, on a cradle-to-gate basis, we're actually carrying a carbon credit. Because a plant removes CO2 from the air as it grows our plant-base puts us in negative CO2. In addition, we have no impurities in our base stock that you might have in a typical petroleum-derived product, which means, overall, you don't see the same environmental issues.
Where do you see the best opportunities for bio base stock growth and why?
Roughly 50% of our industry is motor oil, and so in order to achieve a scale, which drives down economics and to have an impact on sustainability, we need to participate in that segment. The primary driver of today's automotive market is sustainability, and with the internal combustion engine (ICE), it's about moving to lower viscosity engine oils. Our 4 centistoke base stock is designed to enable the highest performance 0W- products. We can make an SAE 0W-8 and, even at that viscosity, still drive differentiated performance against the other existing conventional products in that space. We also see opportunities where lubricants are used in environmentally sensitive applications. Marine is a significant market, demanding environmentally friendly solutions. Hydraulic oils are also a good example, when it comes to agricultural, mining and construction applications.
Sustainability is also coming through vehicle electrification and we are focusing our activities there. Ultimately, we see sustainability as a global driver across all regions and applications.
As the automotive powertrain is increasingly electrified, in what application areas can bio base stocks deliver advantaged fluid performance?
We see tremendous opportunities around hybrid transmission solutions, heat transfer solutions, battery packs, very high performance gear oils where the torque of electric motors and the heat generation in EVs is much greater than in ICE systems.
I think the biggest area here is in heat transfer performance and we can have very good friction effects in these applications. At the same time, thermal stability is really important because it's really about heat management and load and we have very good properties from an electrical insulating regard. Fundamentally, we have a very clean, stable substrate, which can be optimised to give high performance over the long life you're going to need to have for electrified platforms.
How can your products help an industry striving to be more sustainable?
The biggest thing we can do is to make sustainable, renewable base stocks relevant and then ultimately drive industry adoption of them so sustainable finished products are available across the board. This is everything from grease to hydraulic oils to engine oils. Being a hydrocarbon base stock, we can drop in and make any of the common lubricant applications. So I think we have the technology, we have the plant coming online and we have very strong strategic partnerships. Now it's about raising awareness and starting to get the products out in the market. We are very encouraged by the way the consumer and B2B markets seem ready so now it's all about executing on the plan.
Our goal is to become the standard of base oil in the industry. And we want that standard to include sustainability. In our plan, 20 years from now high performance base oil will by default be based on Novvi technology in some way. The industry drive to be sustainable is a key requirement of that.
---
View more articles in this category
---
Get technology news, opinions, specification updates and more, direct to your inbox.
Sign up to receive monthly updates via email