09 June 2023
Welcome to CIMAC 2023
The 30th World Congress on combustion engines brings the large engine industry together in Busan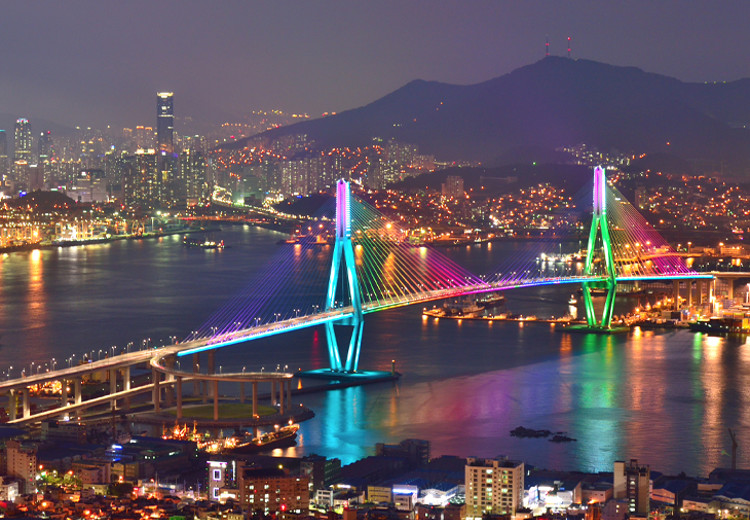 The CIMAC Congress is one of the most important platforms for dialogue amongst manufacturers, technical experts, engine users and other large engine industry professionals from across the world.
The 2023 Congress programme centres on the theme 'Meeting the future of combustion engines' focusing on combustion engine technology for ship propulsion, power generation and rail traction. This year's event is a great opportunity to learn about the next generation of engines, state-of-the-art technologies and future fuels and lubricants that are helping to ensure a more sustainable, environmentally and economically sound future. The challenges ahead will require collaboration within the industry and beyond - CIMAC 2023 is a great platform to discuss the most pressing topics and to start exploring the potential opportunities.
The Congress programme includes a mix of papers, posters and presentations, which will highlight the latest product and technology developments and the value they bring to our industry.
Infineum at CIMAC 2023
If you are visiting the Congress, please come and talk to us. Meet Infineum experts over a coffee on Stand 12, where you can explore our technology offerings and discuss the ways fuels and lubricant additive technology is being used to address some of the latest industry challenges.
We will be showcasing our Marine, Gas Engine and Railroad capabilities:
Combustion improvers that can be an easy to introduce method to help improve your CII rating.
Gas engine technology that can help keep your engines running reliably for longer.
Products that ensure engines deliver optimum performance with conventional and future fuels.
Marine additives that deliver proven cleanliness, protection, and which reduce wear rates on pistons and liners.
Additive solutions that provide higher engine efficiency for reduced downtime and lower maintenance costs.
In addition, Infineum is presenting some technical papers: one on impacts of engine operation on gas engine oil life, a second on the use of combustion improver additives for fuel savings and finally one on a method to predict sludge issues. You can also interact with us at our poster session on the formulation of trunk piston engine oils for low sulphur fuels and at our pecha kucha presentation about future fuels and their impact on lubricant formulations. 
We hope you enjoy your visit to CIMAC 2023 – that you make new connections and new discoveries. If you enjoy reading this CIMAC special Infineum Insight, click here to sign up to our regular online edition, which provides up-to-date and relevant information for people involved in the chemicals, lubricants, fuels, transportation and additives industries.
---
View more articles in this category
---
Get technology news, opinions, specification updates and more, direct to your inbox.
Sign up to receive monthly updates via email