02 July 2019
Growing business in China
Keeping up to speed with the ever-changing and complex Chinese market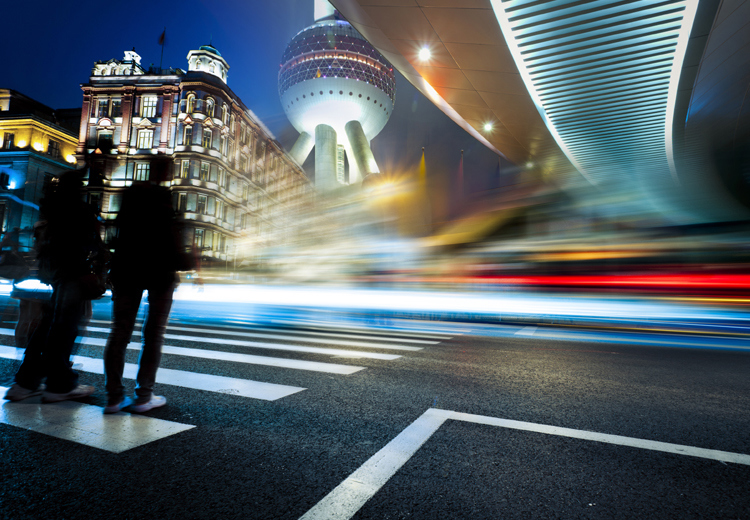 As China prepares for tough new emissions and fuel economy regulations and the automotive market moves from a period of rapid growth into a more stable and mature phase, Mike Chen, Infineum's new China President, talks about the key drivers for change that he sees ahead.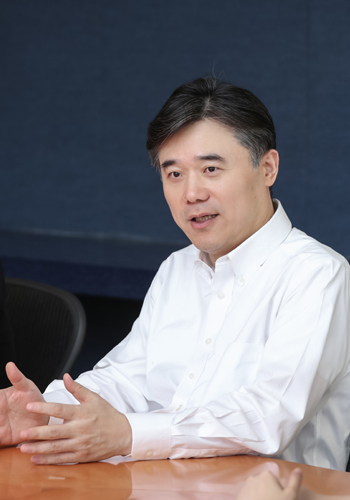 Mike Chen, Infineum's new China President

A newcomer to the lubricant additives industry, Mike Chen brings a fresh set of ideas to Infineum China.
"I am excited to become part of this industry at a time when so many opportunities and challenges coexist. Having been part of the chemical industry for 25 years, working for five multinational corporations, I have witnessed from within China's very exciting economic growth as well as the fast development of its chemical industry. However, my experience in the US, on strategic development and China related mergers and acquisitions, means I have also had the opportunity to look at the market from a more global perspective. This broad view of the industry will be useful as we adapt to meet the fast evolving needs of our customers."
"One of my first priorities is to work with the team in China to develop an updated strategy that ensures our technology and products support the growth aspirations of our customers."
In such a fast growing and complex market, having the agility to respond to changing requirements is essential for future success. "We have a very strong business and a very young and enthusiastic team in China, this is backed by an excellent market reputation in terms of customer focus, technology leadership and safety. I believe this puts us in a good position to meet the evolving market needs and capture future growth in the Chinese market."
A maturing market
Looking ahead, while economic growth is forecast to slow, China is still expected to rank as the world's number one automotive market. "Over the years, China has been a key driver for the growth of the global automotive industry. We are now in our 9th year as the world's leading car market, accounting for some 30% of global production and 15% of the global passenger vehicle population. On the heavy-duty vehicle side, China has been the largest market since 2009, contributing on average 40-50% of world sales in the past 10 years. However, I can see a shift in emphasis as the market matures. In the first half of 2019, several factors, including the policy update on purchase tax, the uncertainty of tariffs on imported products and the full implementation of China VI emissions regulations in the whole country, have pushed the local market onto the sidelines in the short term."
"As growth in China's automotive industry slows and we become a more stable and mature market, we will see a transition from quantity to quality."
As the vehicle market expansion slows, a knock on effect will be felt in the lubricants market, which will look for growth through differentiation and quality improvement. "I see a number of technical challenges here for both passenger car and heavy-duty diesel formulations. Firstly there is a growing requirement to lower the total oil formulation cost. However, this must be carefully balanced against the need to provide excellent fuel economy benefits, along with the ability to ensure effective hardware durability and performance over longer oil drain intervals. In my view, as more stringent policies are implemented in China, oil companies will offer tailor-made products for specific market applications and we will see a fast oil quality upgrade for both factory fill and after-market products."
Looking further ahead
Another market disruptor is the introduction of new technologies such as hybrid and other new energy vehicles, which governments all over the world are proactively incentivising to encourage environmental protection. "Clearly electrification can help in the transformation towards a low carbon economy. But, in China, the key questions are how and when? While transportation used for commuting in large cities could be the front runner of electrification, the internal combustion engine will dominate the heavy-duty and marine sectors for a long time to come. Even in the passenger vehicle market, in the absence of a robust infrastructure and sound recycling schemes, I expect the internal combustion engine to remain the leading power source until at least 2035. This means the effective lubrication of the combustion engine is something on which we must focus in order to support the drive to improve efficiency and reduce emissions."
"The increased availability of higher quality base stocks will be an enabler in developing premium oil performance to meet increasingly stringent legislation at an optimised cost."
Clearly the performance of the economy, legislative pressures and market dynamics create significant uncertainty in the near term. "What I can say with some degree of confidence is that complexity is increasing in both the heavy-duty and passenger vehicle lubricants markets. As the regulators accelerate the introduction of ambitious emissions and fuel economy targets and OEMs look for effective ways to comply we are seeing a proliferation of specifications and far reaching implications for lubricant formulations." In Mike's view, advanced formulations will be needed to deliver uncompromised engine protection for longer. "Our local team is working closely with industry partners at all levels to fully understand the market drivers and constraints to ensure the innovative products we develop really meet local market demands."
---
View more articles in this category
---
Get technology news, opinions, specification updates and more, direct to your inbox.
Sign up to receive monthly updates via email