07 June 2016
Automotive hardware trends
Mahle's views on current and future automotive innovations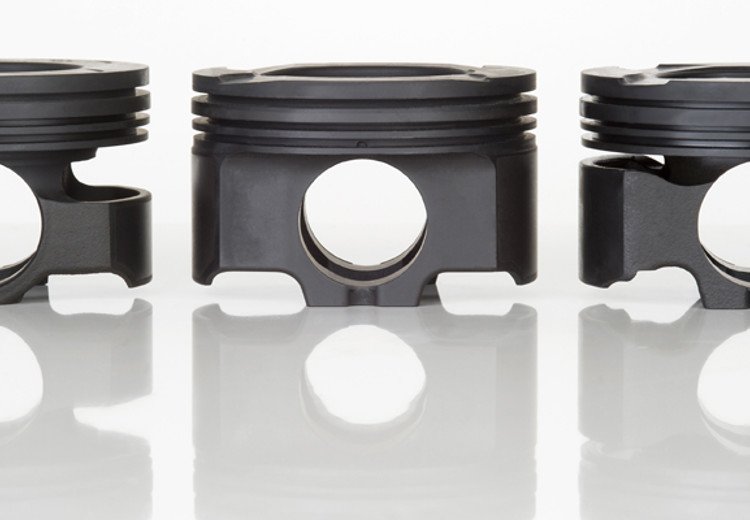 Dr Andreas Pfeifer, Global Product Development Vice President at Mahle, talks to Insight about the drivers for future automotive innovation and the need for industry collaboration to sustain the required levels of progress in research and development.
With around 76,000 employees at over 170 production locations around the world, Mahle is a leading global provider of innovative solutions for passenger car, commercial vehicle, mobile machinery, and other industrial applications. In the road transportation market segments the organisation offers expertise in the design and development of engine systems and hardware, filtration, electrics/mechatronics, and thermal management. With the auto industry currently focused on the reduction of tailpipe emissions, Insight was keen to understand how this impacts vehicle components.
Impact of emissions regulations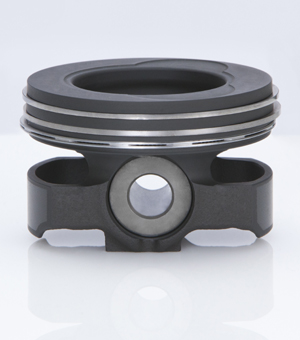 "Emissions regulations have resulted in significant increases in power and torque output relative to engine capacity for passenger cars," Andreas explains. "This trend for 'downsizing' has a big impact on many of our components. There is also a requirement to reduce oil consumption and friction simultaneously, and our components can contribute in a number of ways - for example at the ring liner interface."
"In heavy-duty applications we are also seeing an increase in specific power, something that requires the internal engine components to withstand higher peak cylinder pressures. An example of our work in this area is the move from aluminium to forged and welded, thin walled steel pistons."
While Andreas sees continued pressure on OEMs to improve the emissions performance of their vehicles, he believes the market will not pay a premium for the technology needed to meet these tighter limits. "When it comes to emissions, the end customer simply expects the vehicle to be compliant throughout its lifetime and they won't pay extra for this. But, when we talk about total cost of ownership, that's another matter. We see this as a key market driver and something that applies to both heavy-duty and passenger car markets alike."
Looking ahead, although change is likely in both markets, Andreas predicts most change in the passenger car world.
Andreas Pfeifer on future changes
Dr Andreas Pfeifer, Global Product Development Vice President, Mahle Infineum International Limited
I see especially a change in the passenger car world.  The heavy-duty world will I think not change that significantly, the costs driver will increase even more on the heavy-duty world but especially on the passenger car world I see major changes.  And these changes come from industrialisation, urbanisation, so a change of the global environment and as we see right now the OEMs have their key focus on electrification, on interconnectivity and also on autonomous driving. So the powertrain will change, we are very sure we will see in the urban areas more pure electrical vehicles, maybe more hybrid vehicles but due to the fact that the focus of the OEM is more on these named three topics, electrification, interconnectivity and autonomous driving they may step back a little bit on the classical work in terms of powertrain development and this is also a chance for us to step into this development.
Future powertrains
In terms of future passenger car motorisation, Andreas sees a number of changes. "Of course the conventional internal combustion engine will continue to dominate the global markets, but with fewer cylinders and with increased specific power output. We have already seen the introduction of two and three cylinder boosted engines and I'm sure their popularity will grow - especially in urban applications. But, I also see a market for vehicles with more cylinders: six, eight and possibly even twelve. These will be for luxury vehicles, a segment that is not going to diminish in size. The technology here will be high-end and more complex with, for example, two or three stage turbocharging devices."
"In two and three cylinder vehicles we will see a change from naturally aspirated to turbocharged engines, but here the technology needs to be cost optimised."
External factors including fuel quality, security of supply and OEM consolidation have been impacting the automotive market for a number of years. However, Andreas thinks that a potential disruptive factor of the future may come from the electric powertrain, if it makes a huge step forward in terms of electrical storage and charging infrastructure. "If this takes place then we could see a significant and fast increase in the number of electric vehicles, especially in inner-urban driving areas. In addition, limited parking means car sharing rather than car ownership could gain popularity. In extreme cases, such as mega cities in the Far East, I think we will see the first large-scale fleets of electric vehicles. While this is bound to disrupt the small conventional passenger car engine business, small engines could be modified as range extenders and continue to have a future in extra-urban driving."
"For people living in rural areas, long journey lengths mean a reliable source of energy for transportation is needed and I am sure the internal combustion engine will prevail here."
Suppliers like Mahle are influential in driving new ideas in engine component design and Andreas shared his thoughts on how this may continue in the future. "Some OEM suppliers have significantly increased their business via mergers & acquisitions and others through natural growth. Many are making a step from a conventional Tier 1 to something that we at Mahle now call a 0.5. These organisations are far bigger and more influential than a typical Tier 1 and some are capable of developing and engineering complete powertrains and selling them to the OEMs. This allows OEMs to step out of this business, partially or totally, and move on to the main innovation topics: electrification, intercommunication and autonomous driving."
In the future Andreas believes that these 0.5 and Tier 1 organisations need to work on both incremental improvements and breakthrough ideas in parallel.
Andreas Pfeifer on innovation
Dr Andreas Pfeifer, Global Product Development Vice President, Mahle Infineum International Limited
In the past we have seen that we could, and not only we but basically all Tier 1 suppliers, could do quite well with incremental improvement. So moving on with some incremental improvement let's say on the piston design, just to be capable of more peak cylinder pressure or to be capable of higher gas temperatures in the combustion chamber, things like this. And we see that this is at the moment and for the future not sufficient to work in single components and to work with incremental steps of improvement.  We see that the big break through, developments and innovations had been done at the interfaces between components. So when looking at systems or partial systems from the functional side you can detect a lot of new ideas, or a lot of new areas where a significant improvement can be achieved. And, on the other hand side, beyond this and besides this in parallel also non-incremental but really breakthrough innovations have to take place to be well positioned on the market with new ideas maybe for new means of transportation, so completely new ideas in the automotive field and beyond the automotive field.
Innovation and collaboration
Although difficult to predict, we asked where and what breakthrough or true step out technology innovation Andreas might expect. "We need to see what changes are made to the powertrain, and assess the impact the trend to fewer cylinders will have on the operating cycle of the internal combustion engine. These factors may enable us to modify the engine to a more modular design. This would allow the engine to run more like a stationary engine, providing the benefits of improved fuel efficiency, thermal management and oil consumption - real value-add advantages from an existing engine concept."
While the industry clearly needs to sustain the current high levels of R&D investment in the long term Andreas feels that increased collaboration is essential for future success.
"We need to collaborate in the early stage of developments so we can evaluate new ideas and focus on those that will make a difference to the business."
In his view, these collaborations need to be broader than the typical component supplier and OEM interface. And, because the lubricant is an increasingly important component within the engine, working closely with oil and additive companies is essential. "The interaction between the oil and our components can make the difference between an optimised system and one that is functioning poorly."
"Teaming up, in some sort of triangular relationship, in the early stages of hardware development will give us the best solutions, particularly as we increasingly focus on friction reduction."
"By working as a team we will be able to tackle the challenges that can arise from the combination of advanced hardware and low viscosity oils for the real benefit of the customer."
---
View more articles in this category
---
Get technology news, opinions, specification updates and more, direct to your inbox.
Sign up to receive monthly updates via email