21 February 2022
Fly through a Heavy-Duty engine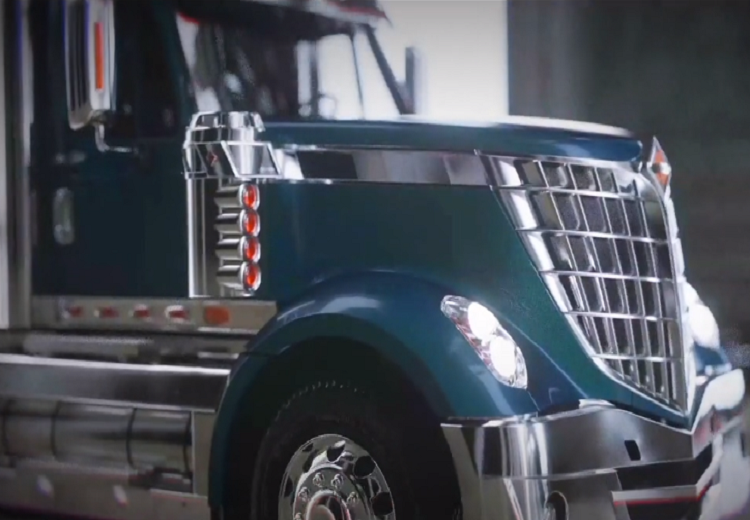 For heavy-duty fleet owners, vehicles are their most valuable assets. Keeping vehicles on the road for longer and reducing the need for servicing downtime are key concerns. All while improving fuel economy performance at lower viscosity grades.
This video follows the journey of an engine oil through a modern heavy-duty engine. It demonstrates the key chemical processes additives perform throughout the combustion process, focusing on the critical role Infineum technology plays in neutralising harmful deposits, maximising component wear and maintaining corrosion protection.
Fly through a Heavy-Duty engine
Durable hardware protection with maximum fuel economy and robust environmental sustainability are all critical to keeping the fleet out of the workshop and on the road, delivering profitable business performance.
As engines become more compact, and power density and thermal load rise, OEMs and engine oil manufacturers seek ever-more powerful additive technologies to offer engine protection and optimise total cost of fleet ownership.
Infineum's premium heavy-duty technology is designed and fully OEM-approved to deliver on these demands, by maximising performance across the entire heavy-duty engine oil viscosity range.
Infineum products are formulated to maximise protection from engine wear and corrosion, lower maintenance costs and extend oil life, deliver advanced fuel economy performance, while enabling low emissions and longer DPF life.
Infineum helps protect both vehicles and the environment, world-wide. From sub-zero arctic cold engine starts, to the heat of the desert and city stop-start deliveries.
Infineum advanced technology delivers maximum surface protection from wear, under extreme driving conditions. And keeps critical engine components clean and deposit-free, over long extended oil drain intervals, despite higher engine temperature and pressure.
Infineum additives are designed to prevent valve deposit formation, and protect piston rings from wear, even at the lowest viscosity grades, delivering fuel savings and lower total fleet operating costs — without compromising on durability.  
Infineum advanced technology extends engine durability, reduces bearing wear, while maintaining critical corrosion protection. The powerful TBN content neutralises combustion acids, reducing component wear. When deposits do form, advanced detergent and dispersant technologies safely dissolve carbon particles and eliminate harmful sludge and deposits. And powerful antioxidant technologies deliver oil viscosity stability across extended drain intervals.
Infineum provides world-class hardware performance and protection, demonstrated during extensive field trials under severe conditions. Advanced technology low SAPS formulations significantly reduce soot and ash build-up in DPF engine aftertreatment systems, reducing DPF regeneration cycles, lowering fuel consumption, and eliminating expensive DPF maintenance, replacement, and downtime costs.
For cutting-edge chemistry that delivers maximum hardware protection with optimum fuel economy across the full range of heavy-duty vehicles, choose Infineum for Performance you can rely on.
---
View more articles in this category
---
---
Get technology news, opinions, specification updates and more, direct to your inbox.
Sign up to receive monthly updates via email