31 January 2023
Where next in powertrain evolution?
Ricardo says emissions reduction mandates will drive diversity and innovation in the future powertrain mix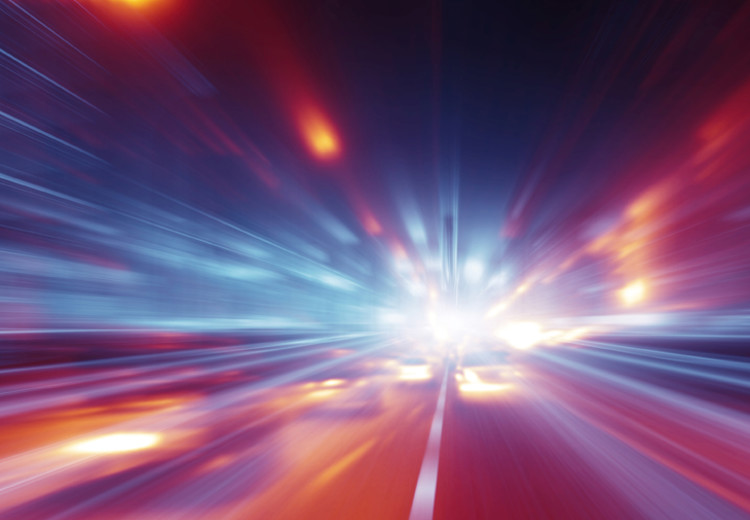 As regulators the world over introduce ever tightening emissions regulations and OEMs make firm net-zero and sustainability commitments, the pressure is on to create cleaner and greener vehicle technologies. Etienne Martin, Infineum Product Innovation & Engineering Strategy Advisor, met up with Nick Powell, Principal - Technology Strategy in Ricardo's strategic consulting team, to find out his thoughts on the powertrain innovations we might expect to see in Europe and how, with no real overall winning solution, a more diverse multi-powertrain mix is likely to emerge.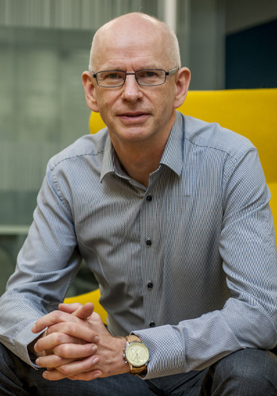 Nick Powell, Ricardo strategic consulting team


The Ricardo strategic consulting team is globally recognised, helping clients with operational improvement, cost reduction, new product introduction, technology strategy and scenario planning, to navigate complexity in a disrupted world. In addition, the team provide a suite of digital products, which enable customers to access automotive, environment, energy and transport knowledge and insight quickly and easily.
Nick Powell is involved in a range of initiatives to understand the opportunities and challenges presented by future fuel and vehicle technologies. Here he explains the tightening European targets on the horizon and how companies are evolving to meet them.


What are the latest European CO2 reduction targets and how do you see the passenger car powertrain mix evolving in the coming years?
Under the European Fit-for-55 measures ambitious CO2 targets are set for new cars as the EU looks for contributions towards its 2030 greenhouse gas (GHG) emission reduction target of at least 55% compared to 1990 levels, and to its 2050 climate neutrality objective. These new targets require fleet average CO2 reductions (compared to 2021) of 15% and 55% at 2025 and 2030 respectively. Along with other changes to EU legislation, this will drive significant changes in the powertrain mix. For example, a typical vehicle OEM could require at least 50% of their new car sales to be zero emission, alongside more fuel efficient internal combustion engine (ICE) solutions by 2030. Other major markets have ambitious targets too, sometimes mandating shares of zero emissions vehicles (ZEF), as is likely in the UK.
The passenger car powertrain mix is undergoing rapid change, primarily due to legislative drivers to reduce GHG emissions. In Europe, current zero emission targets mean all cars will be required to be zero emission at the tailpipe by 2035, although the European Commission has the option to modify these targets until 2025.
What are the key challenges to passenger car electrification and what do you see as the most pressing development areas for the automotive industry?
I see the most pressing challenge to broad passenger car electrification as customer acceptance of the electric vehicle ownership experience. There is a rapid growth in battery electric vehicle (BEV) sales, but to achieve very wide adoption requires progress on two fronts. Firstly, reducing the high initial purchase cost of BEVs and, secondly, improving access to and usability of the charging infrastructure. There is no doubt that many BEVs are very nice to drive but they are beyond the pocket of many people, and limited access to charging infrastructure for those without private parking, or readily available rapid chargers, is a challenge. Reduction or removal of government subsidies, as legislation recognises that BEVs are also pollution sources and as governments attempt to recover lost ICE vehicle tax revenues, will slow the pace of BEV adoption.
Battery cost is by far the biggest influence on the purchase price of a BEV. Evolutionary technology developments and economies of scale will continue to reduce the cost of batteries. However, scarcity of battery materials and geopolitical uncertainty could be a significant impediment to BEV adoption in the next five to seven years. Some recent battery surveys have shown battery costs went up in 2022, for the first time ever.
Measures to improve vehicle energy efficiency (kWh/100km) are also very important to enable smaller batteries or increase range. Aerodynamic drag is by far the biggest energy loss at higher speeds and these losses are much more significant for a BEV, due to on-board energy constraints, than for an ICE vehicle. However, some applications such as towing vehicles will continue to be a significant challenge for BEV range.
How is the passenger car electrification pace expected to evolve in Europe, the US and China?
The uptake of BEVs has been higher in China than in Europe or the US, driven by government measures.. There are some signs in Europe that the pace of electrification is slowing due to global economic pressures.
In the US, vehicles tend to be larger and used for longer distances, which is a greater challenge for BEVs. However, the US market has been kick-started by the success of Tesla. US OEMs, whether incumbents such as GM or start-ups like Rivian, are now putting their money where their mouths are. Significant, large-scale support from the government, including for the establishment of battery raw material processing and cell manufacture, as well as charging infrastructure, is providing a backstop for those private investments. Consumers are responding well to the new options for BEVs. The perception is that the US market has really reached a "tipping point", and the majority of development resources here are now pointed towards BEVs.
Are other passenger car powertrain solutions expected to co-exist alongside BEV post-2035 in Europe? Which ones are the most promising from your perspective?
The door has been left open for proposals for carbon neutral fuelled ICE vehicles beyond 2035. E-fuels may be used in some niche passenger car applications, but there is likely to be strong demand for such fuels from other hard-to-decarbonise sectors. Hydrogen  fuelled vehicles, either fuel cell or ICE, are a possibility for larger, high utilisation vehicles and towing applications but, from my perspective, BEVs are likely to be the dominant solution in Europe. Of course, ICE passenger cars will continue to be produced for less regulated global markets.
I think hybrid solutions will be a popular solution over the next few years, due to customer concerns over BEV cost and charging infrastructure already mentioned. However, closer to 2030, the combination of changes to European legislated utility factors for plug-in hybrid electric vehicles (PHEV), the likely availability of lower cost batteries and the cost of Euro 7 emissions compliance, may mean PHEVs become less popular.
Decarbonisation is on everyone's lips. What consequences do you think life cycle analysis (LCA) could have on passenger car legislation in the future?
BEVs have a greater environmental impact in manufacture than ICE vehicles, so there is increasing focus on applying life cycle thinking to vehicles and their energy supply. The European Commission (EC) has commissioned studies, including from Ricardo, assessing the life cycle impacts of vehicles. In 2023, the EC will also evaluate the possibility of developing a common methodology for the assessment of life-cycle emissions. California legislators are also increasingly interested in taking an LCA view, which can often be the driving force behind US emissions and fuel economy legislation.
I don't think there will be full LCA legislation for passenger cars before 2030, but increasing awareness from consumers is already leading some manufacturers to publish comparisons between BEV and ICE vehicles. It may be that consumer pressures, corporate Environmental, Social, and Governance (ESG) requirements, as well as contractual LCA measures flow down from OEMs to suppliers, creating competitive advantage before legislation is in place.
In Europe, how do you think the industry and more specifically OEMs will handle the upcoming introduction of Euro 7 emissions standards?
The European Commission recently published the proposal for Euro 7 legislation. I expect manufacturers to continue to rationalise their engine portfolios and to separate their BEV business from existing ICE products, sometimes in partnership with competitor manufacturers. Engine component suppliers are likely to do the same, as their passenger car engine markets shrink globally; they could be expected to pivot their business to electrified solutions or other markets.
Euro 7 emissions limits have been held at Euro 6d-final levels, meaning that the main changes are the broadening of boundary conditions plus the addition of ammonia as a regulated pollutant, the inclusion of smaller particles in the range ~7nm to 23nm in the particulate number (PN) metric and the adoption of brake particle emissions control. Brake and tyre emissions legislation, first applied in Euro 7, could be an unexpected challenge here and will need substantial development in the next few years.
Some OEMs may find that their Euro 6d products, principally gasoline and diesel light commercial vehicles (LCV), but also executive class large diesels, are already close to Euro 7 compliance, and may see opportunities to extend production of lower purchase cost vehicles.
With many new passenger cars likely to still be powered by an ICE in 2030, what are the key ICE technological developments we can expect?
I expect the diesel share of the passenger car market to continue to decline. Euro 7 targets will be the same for gasoline and diesel, so the cost of diesel emissions compliance will increase relatively. Some manufacturers have already indicated their intention to abandon smaller car segments as the margins on small cars shrink.
Technological developments are likely to include the use of electrically heated catalysts to target cold start emissions of hydrocarbons (HC) and carbon monoxide (CO) under "extended" lower temperature conditions, and possibly ammonia slip catalysts for some applications. Wide area lambda 1 technologies and improved lambda control will be required, as well as measures to reduce brake and tyre particles. Euro 7 will also require greater in-use monitoring/advanced on board diagnostics, and integrated OBM/OBD (On-Board Monitoring and On-Board Diagnostics) systems, which will require the development of improved and new sensors. Reduced ICE operating range demands, through electrification, also enables improved engine efficiency and simplification.
What will all these predicted changes mean for lubricants and fluids?
For BEVs energy efficiency will be very important, so fluid formulation changes that reduce friction and parasitic losses, and aid thermal management will be required, especially for high-speed electric machines and drivelines. Euro 7 includes smaller particles in the PN metric: that will demand higher-efficiency particle filters and may present both challenges and opportunities for the lubricant formulator. I expect broader sustainability requirements will also lead to a greater focus on extending lubricant service intervals and the use of more sustainable fluids.
Clearly meeting consumers' needs for desirable and reliable vehicles that they can afford to buy, while also meeting ever tightening emissions requirements will be increasingly challenging for OEMs. And, since there are several available options, the technology path ahead is expected to be complex and uncertain. Specialised fluids, carefully designed for each application early in the development cycle, will be a crucial enabler for these diverse future powertrain technologies.
---
View more articles in this category
---
---
Get technology news, opinions, specification updates and more, direct to your inbox.
Sign up to receive monthly updates via email