13 May 2020
Vital COVID-19 supplies
Automakers from around the globe supply medical and protective equipment to help fight COVID-19 pandemic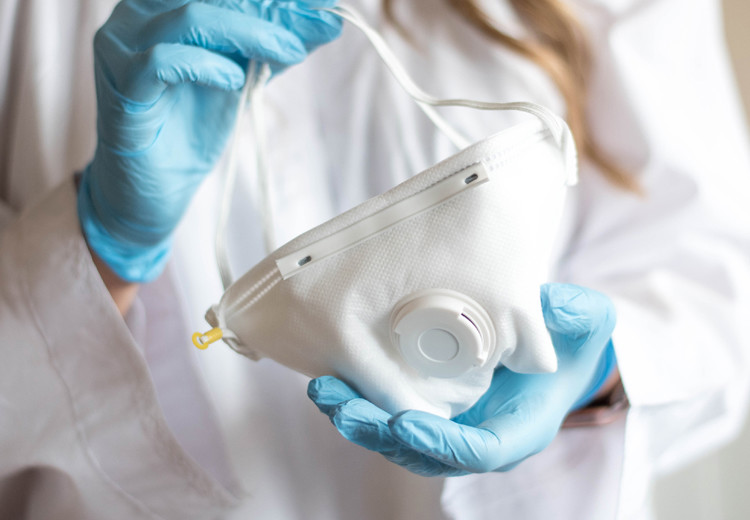 The automotive industry has stepped up to help fill the gap in the supply of essential protective equipment and ventilators that are in increasingly short supply as the world battles the coronavirus disease. Insight takes a look at some of the actions being taken to get a wide range of supplies to front-line heroes who are providing care to people affected by the virus.
The measures put in place to halt the spread of the coronavirus disease (COVID-19) are having wide-reaching effects on businesses of all sizes. In the automotive sector the impact on sales has been negative. With so many people staying at home, auto dealerships have closed, some automakers put workers on short time while many shuttered factories.
A third of the global population is on some level of coronavirus lockdown
In the first quarter of 2020, US auto sales slumped 38.6% to 983,174, while in Western Europe sales were down more than 27% at 2.7 million and in China, the world's largest market, sales declined 37% to 3.7 million. According to the investment bank JP Morgan, the second quarter will be the most difficult for the auto industry, causing a downgrade of its global car production forecast for Europe, the Americas and China to a 19% fall compared with 2019.
Auto plant shutdowns in Europe and North America may cost the industry more than $100bn
But, despite these difficult times, the industry has been quick to respond to the increasingly urgent calls from people at the front line of care for more personal protective equipment (PPE). In addition, many are working with partners to build ventilators and other medical equipment, vital in the care of people with acute symptoms of the virus.
880,000 more ventilators are needed to deal with the demand caused by the coronavirus outbreak globally
Despite the obvious challenges that the automotive industry is facing as a result of COVID-19, it is playing a crucial role in helping those who are fighting to save lives and stem the spread of the virus. Being large-scale manufacturers, with wide and well established supply networks, the auto industry is ideally placed to assist. That might be switching production to help make up the huge shortfall in the essential equipment needed, donating auto parts and PPE or providing technical advice on ways to improve products and production. Here is a round up of just some of the support that has been provided around the world.
Re-tooling for medical equipment
What we have seen in the current situation is the ability of organisations to ramp up their levels of support very quickly. In North America, General Motors for example, says that in under 11 days it sourced material, converted the manufacturing process and trained the workforce to build ventilators in its Kokomo, Illinois factory and has plans to build 30,000 by August 2020. In Brazil, the organisation says it will work to help fix ventilators that need repair. In just one week SEAT, in collaboration with a number of companies, has transformed its Leon production line in Spain from an assembly line that manufactured car subframes to one that makes ventilators. The company says it will work to reach a production volume of 300 emergency ventilators per day.
Partnerships have also been important enabling factors. Ford for example, says it is starting production of Powered Air-Purifying Respirators (PAPRs) with design and testing consultation from 3M, which use a combination of GM and Ford parts. The organisation is also working with GE Healthcare to produce ventilators and says it plans to make 50,000 by the end of July. In Europe, PSA Group is working with Air Liquide, automotive supplier Valeo and Schneider Electric using two PSA plants in France where they will provide 100 volunteer workers and plan to produce 10,000 ventilators by mid-May. Fiat Chrysler Automotive and Ferrari have joined forces with ventilator manufacturer Siare engineering, providing additional resources and know-how, which Siare estimates will enable it to reduce total production time for ventilators by 30-50%.
Increasing production of vital medical equipment is clearly a good way for automotive OEMs to help
In response to a request from the Japanese government Toyota is working with medical equipment manufacturers to see how the Toyota Production System (TPS) can be used to improve productivity. The TPS support team can be dispatched to assist those companies struggling to rapidly increase production of medical equipment.
Resources for shields and breathing aids
To help with the current shortage of medical face shields, auto companies are working to produce injection moulded and 3D-printed models. In Europe, Groupe Renault says, with the support of its employees, it manufactured 30,000 visors in one week. Jaguar Land Rover has adapted 3D printing kit usually used for making new car parts at its Warwickshire, UK site and says it hopes to ramp up production of visors to 5,000 per day. In Japan, Toyota is preparing to produce injection mould face shields with an anticipated starting production volume of 500–600 per week. In North America, Ford says it can make a face shield every 15 seconds and has set a target of 1 million per week.
Daimler is not only using its 3D printers to make face shields but also the Mercedes-AMG Petronas Formula One Team, together with other Formula One teams, is working at high speed to produce breathing aids. The Continuous Positive Airway Pressure breathing aids have been developed in record time by the University College London and Mercedes-AMG HPP, and are already in use in hospitals helping patients to breathe more easily, when an oxygen mask alone is insufficient.
Demand for N95 respirator masks, that achieve very efficient filtration of airborne particles, has skyrocketed.
Many of the world's leading N95 mask manufacturers are short of materials needed to assemble the masks and are struggling to meet demand. Cummins and DuPont have partnered to use filter technology to supply critical material to help address the shortage. The engine manufacturer has also has reached an agreement with 3M to manufacture high efficiency particulate filters for use in 3M's Powered Air Purifying Respirators. In the coming months, this will help 3M to produce more of this critical equipment, which is used by front-line healthcare workers.
In China, following Beijing's urgent request to produce more than 100 million face masks per day, automakers have responded by setting up mask production lines at factories and are producing other medical supplies such as disinfectant. Electric carmaker BYD, for example, says it plans to make 5 million face masks per day, which would represent 10% of the country's total capacity.
Donating PPE and much more
With vehicle production lines in many plants at a standstill the masks usually used to protect employees are being donated by a number of OEMs. As well as using its 3D printing facilities to produce face shields, the VW Group has also donated additional medical supplies such as face masks and protective clothing for medical centres and hospitals in Germany with a total value of about €40 million. As a global group, Volkswagen is also using its international supplier and logistics network to provide support for the procurement of medical equipment and supplies. Fiat Chrysler Automotive is manufacturing and donating more than 1 million protective face masks per month, with initial distribution across the United States, Canada and Mexico for first responders and health care workers.
The assistance coming from the auto industry does not stop with the provision of medical equipment and PPE.
In Brazil, General Motors will start distribution of donations of foods, cleaning and hygiene kits and lend vehicles for authorities to transport healthcare professionals, equipment and patients. Ford is making vehicles available to the Red Cross, in Brazil, Argentina, Chile, Colombia and Peru to assist in the transportation of teams and supplies. In India, Tata Motors has provided over 25,000 cooked meals, more than 5,000 grocery kits and is continuing its efforts to ensure the health of the underprivileged communities. In Europe, Renault, Skoda and Daimler have not only donated masks but also made vehicles available to emergency and non-profit organisations. Hyundai says it will expand its support for 'drive through' testing for the coronavirus and donate 65,000 tests to hospitals in the United States. Heavy-duty OEM, Caterpillar, says its Foundation is committing $8.5 million to support global communities, including under-served populations, who are affected by the virus. Volvo Group has wide ranging initiatives from donating motors intended for windshield wipers for use in ventilators, providing food donations through to sponsoring 'Hack the crisis', an initiative which aims to design, test and develop ideas to fight the disease. These examples are just a few of the ways the automotive industry is using its skills, production facilities, supply chain networks and available materials to help fight the COVID-19 pandemic.
Worldwide, billions of people, who are staying at home to minimise the transmission of the virus, are dealing with the challenges this unprecedented situation brings. At the same time, health-care and other essential workers have to do exactly the opposite, putting themselves and their families at high risk.
We are grateful to you all for the part you are playing in the fight against COVID-19 and applaud all the efforts being taken that are helping to keep people safe and to provide life saving equipment. Thank you.
---
View more articles in this category
---
Get technology news, opinions, specification updates and more, direct to your inbox.
Sign up to receive monthly updates via email