12 April 2017
Lower emissions by design
What Euro VI means for vehicle hardware, lubricant formulation and base oil trends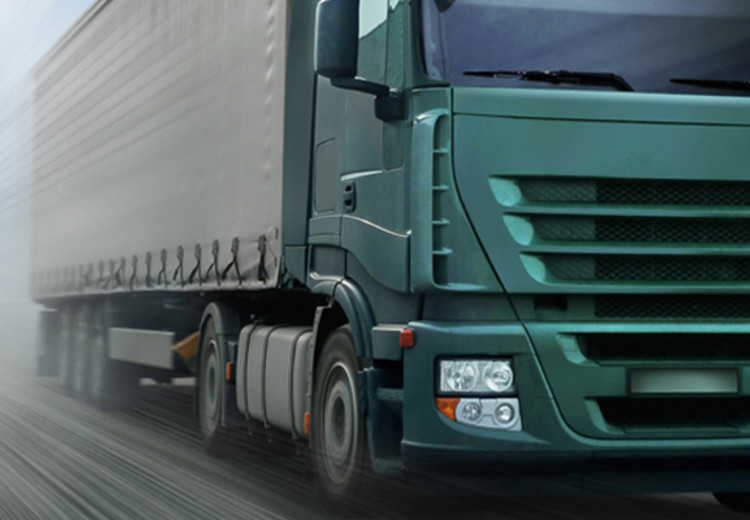 The world over, emissions regulations are one of the key drivers for change in the heavy-duty diesel vehicle market. Infineum EMEA Crankcase Regional Executive Market Manager, Yannick Jullien, explores the impact that the European Euro VI vehicle emissions standard is having on aftertreatment system design, engine oil formulation and base stock selection.
The Euro VI emissions standard was implemented on January 1 2013 for all manufactured engines and on January 1 2014 for all registered trucks. The new standard introduced large reductions in the permissible levels of unburned hydrocarbons, oxides of nitrogen (NOx) and particulate matter (PM). While CO2 emissions are not included in the current Euro VI regulation, a new requirement has been introduced to limit particulate number (PN).
Euro V vs. Euro VI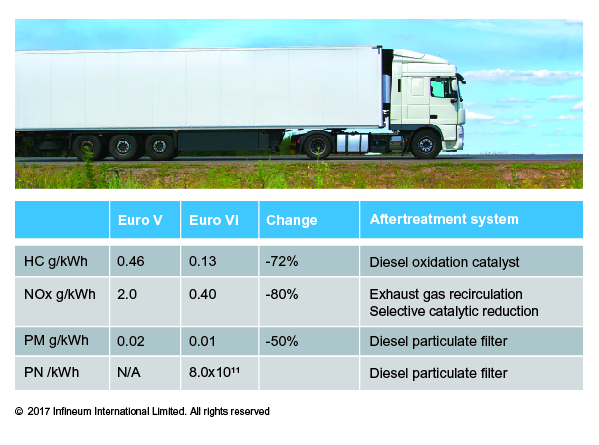 It is thought that about half of today's heavy-duty diesel (HDD) trucks are Euro VI compliant, a figure that is expected to rise to over 80% by 2020.
OEMs are utilising a variety of different systems to meet Euro VI requirements.
In general, this new hardware has much higher performance requirements, which means that, along the journey from Euro V to Euro VI, lubricants and base stocks will be impacted significantly.
In my opinion, because lubricants can impact the performance of some of the aftertreatment systems being used by OEMs to control emissions for Euro VI, it is becoming even more important to follow OEM's recommendations on lubricant selection. These also provide the basis for in-house specifications of all major European HDD OEMS.
Advanced lubricants are needed
Two main industry lubricant specifications, ACEA E6-2016 (E6) and ACEA E9-2016 (E9), both with the requirement of sulphated ash at 1%, are being used to meet Euro VI.
E6, which has reduced phosphorus and sulphur, focuses on wear control, piston cleanliness and oxidation performance with or without the presence of biodiesel. E9, which has slightly higher sulphur and phosphorus limits than E6, has a greater focus on the control of soot induced and corrosive wear.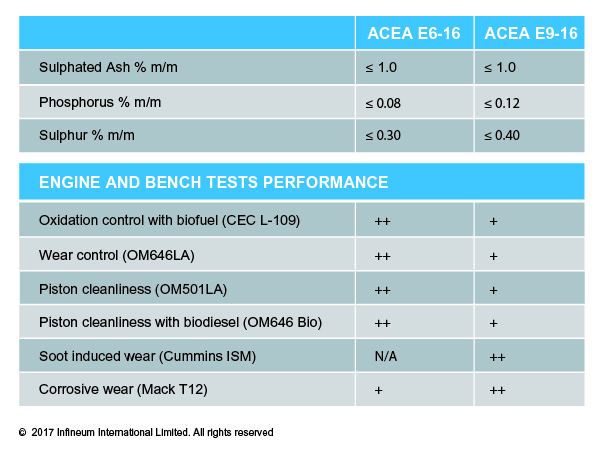 Fuel quality and Euro VI
We have already seen a significant change in fuel quality to support the introduction of more stringent emissions regulations. This is specifically true for sulphur where, over the past two decades, levels have fallen from some 2,000 to 10 ppm. However, in recent years, we have also seen the content of fatty acid methyl ester (FAME) rise from 5% to 7%, with local regulations specifying 8% in some cases, which increases the severity of the fuel in the field.
The combination of increased biofuel content and the regeneration strategies employed to maintain the effectiveness of diesel particulate filters (DPF) can lead to an increased presence of biodiesel in the engine sump. This raises concerns in terms of piston cleanliness, oxidation stability, cold starting and corrosion. As a result, a number of tests have been introduced into industry specifications to monitor the performance of the lubricant in the presence of biodiesel.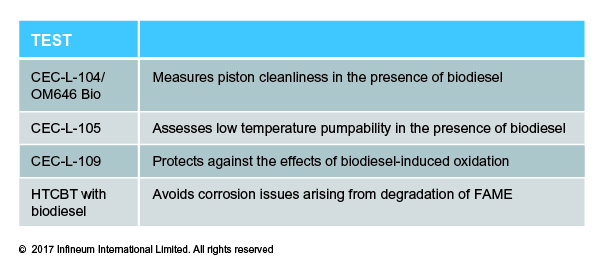 If the volume of biodiesel blended with conventional diesel continues to rise, I believe it will be increasingly important to use high quality lubricants tailored for these applications to meet performance and protection requirements.
Euro VI trucks and fuel economy
The Euro VI emissions standard does not include any CO2 restrictions, which means it provides no incentive for fuel economy improvement. But, because the cost of fuel represents about 25 to 30% of the total operating cost of a truck, it is high on the agenda of OEMs and fleet owners. We have already seen a significant reduction in fuel consumption, a trend we can expect to continue.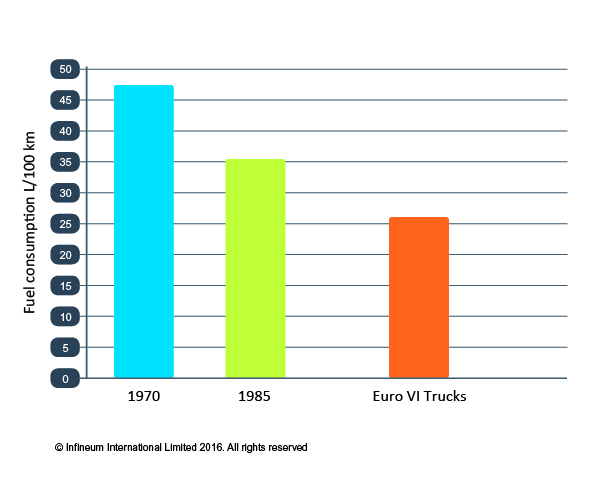 One enabler for reduced fuel consumption is the use of lower viscosity lubricants. In testing it has been demonstrated that moving from SAE 15W-40 to SAE 10W-30 or 5W-30 can deliver significant fuel economy benefits. This has led some OEMs, for example MAN and Scania, to develop specifications that only allow SAE xW-30 grades, while Iveco has introduced lower HTHSV lubricants.
To support the trend towards more fuel efficient lubricants, ACEA will introduce 'F' Sequences with an HTHS requirement of 2.9 – 3.2 cP in the future.
It is essential that these thinner grades deliver robust low temperature pumpability performance to reduce the risk of engine wear.
Base oil evolution
OEM requirements for improved performance and aftertreatment protection mean we can expect an increase in the use of higher quality base stocks. The higher saturates and lower sulphur content of Group II and III compared with Group I can help to deliver improved oxidation, better deposit control and enhanced catalyst compatibility.
In addition, the increasing content of lighter cuts used to formulate thinner viscosity grades can help to improve fuel economy. Properties outside of the API classification of base oil groups can also provide strong benefits. For example, the increased NOACK volatility and better low temperature performance provided as we move from Group I and Group II to Group III are equally important to formulate fuel efficient lubricants and bring an opportunity for base oil differentiation.
One question that needs exploring is whether there will be enough good, high performing base stocks to meet growing European demand.
To date, most of the EMEA Group II requirements have been met through imports. However, further announcements will help to change this 'unbalanced' picture. For example, ExxonMobil has confirmed a new Group II plant in Rotterdam, which will start up in late 2018. In addition, Luberef and Rosneft have announced plans to bring additional Group II on stream in 2017.
So far, outside of any unusual supply disruption, there has been sufficient production of Group III base stock in Europe to meet local demand. Here again though, we can expect some supply increase as new players, such as ADNOC and Tafneft, join established suppliers including SK, Neste, S-Oil, Petronas and Shell.
Conclusions
The introduction of the stringent Euro VI emissions standard has pushed OEMs to revise their aftertreatment strategies. At the same time, as end users look for ways to reduce their operational costs, OEMs are looking for fuel economy improvements. It is increasingly important to formulate Euro VI heavy-duty diesel lubricants using higher quality, Group II and III, base stocks to ensure they can deliver against both of these requirements.
Get technology news, opinions, specification updates and more, direct to your inbox.
Sign up to receive monthly updates via email