01 June 2019
ILSAC GF-6 approved
Ballot results move new specification closer to completion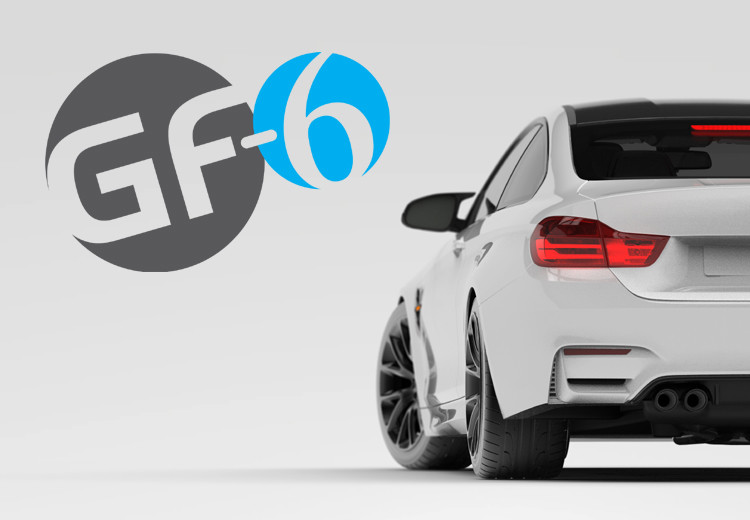 Industry activity means that both the ILSAC GF-6 specification and the first allowable use date have been approved. In addition, work on API SP and SP Resource Conserving is almost complete. Joan Evans, Infineum Americas IL Manager, gives an update on the most recent industry specification developments.
In April, we reported on the unanimous acceptance of the proposed limits for ILSAC GF-6 at the Auto/Oil Advisory Panel (AOAP) meeting, which represented real progress in industry efforts to finalise the specification. Following this milestone, the API Lubricants Standards Group (LSG) voted unanimously to ballot the accepted limits so that the ILSAC GF-6 specification could be approved and the first allowable use (FAU) date set. In addition, the specification and user language for API SP and API SP Resource Conserving (RC) were also balloted.
It has been a busy time for API LSG. Ballots brought forward at meetings in April and May were passed and will be reviewed in the June meeting.
The ILSAC GF-6 specification is now approved and the FAU date for ILSAC GF-6A and GF-6B is set to May 1 2020.
In addition, API LSG passed base oil interchange and viscosity grade read across (BOI/VGRA) ballots for a number of tests.
Ballot activity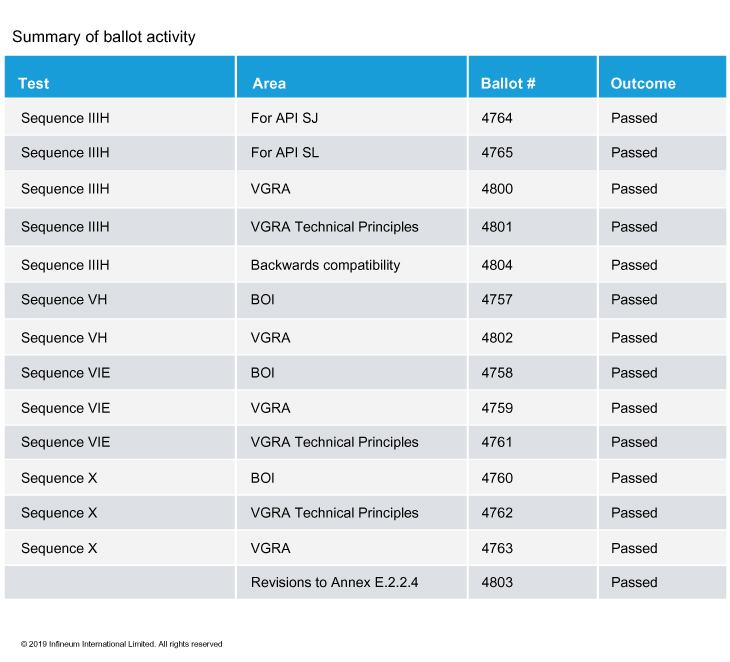 Additionally, it was agreed that recommendations from the BOI VGRA Task Force (TF) for the BOI/VGRA table and the VGRA Technical Principles for the Sequence IVB test could be sent to ballot. We can expect these ballots to close by mid-June, which will conclude the BOI VGRA TF activities currently in progress for the ILSAC GF-6 tests.
Update on ILSAC GF-6 and API SP specifications
There has also been some API LSG activity on the ballots for the ILSAC GF-6A, GF-6B and API SP specifications. This work has resulted in the initiation of a new ballot and some editorial comments have been made, all of which still need to be processed and reviewed at the June meeting.

API SP Table G-6 new ballot initiated
In May, there were four negative votes for the API SP Table G-6 ballot. The concerns here were all associated with the API SP maximum phosphorus value of 0.08 wt% for non-ILSAC grades. API LSG agreed to ballot a change from the current 0.08 wt% P max to 'Not Required for non ILSAC grades' with a change to the footnote outlining the requirements for oils claiming API C before S (i.e. Universal Oils).
The following was subject to ballot, which has been passed with no negative votes:
In the proposed Annex G API SP table, change the 0.08 phosphorus max in the "all other viscosity grades" column to "NR" and modify footnote f to read as follows:
For all viscosity grades: If CH-4, CI-4 and/or CJ-4 categories precede the "S" category and there is no API Certification Mark, the "S" category limits for phosphorus and sulfur do not apply. However, the CJ-4 limits for phosphorus and sulfur do apply for CJ-4 oils, and the limit in the "SP with Resource Conserving" column for phosphorus (0.08 wt% maximum) applies when CK-4 with SP or FA-4 with SP is claimed. Note that these "C" category oils have been formulated primarily for diesel engines and may not provide all of the performance requirements consistent with vehicle manufacturers' recommendations for gasoline-fueled engines.
This successful ballot result means we can consider the API SP and SP RC specifications complete.
The table below summarises what this proposed change means for oil claims.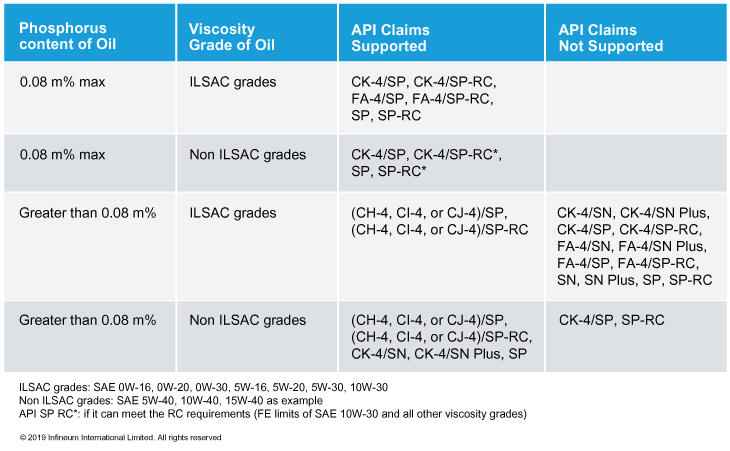 Oils meeting the new API SP specification will deliver a number of performance advantages relative to API SN, including:
Fuel economy and fuel economy retention
Engine durability
Wear protection for idle-stop
Low-speed pre-ignition minimisation
Over the 12 month Mandatory Waiting Period, which started on May 1 2019, Infineum will continue to help its customers ready their new, more robust, API SP and SP RC products for timely deployment into the market.
---
View more articles in this category
---
Get technology news, opinions, specification updates and more, direct to your inbox.
Sign up to receive monthly updates via email