03 December 2012
Gearing up
The development of continuously variable transmissions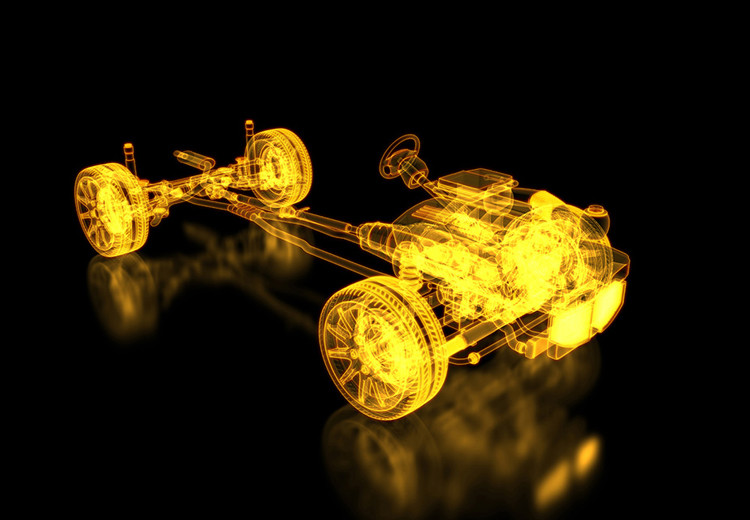 Being Executive Vice President of JATCO, the biggest continuously variable transmission (CVT) manufacturer in the world, means Mr Yo Usuba is well positioned to give us an overview of the trends and technology developments in this growing market.
Japan-based transmission builder, JATCO, has been manufacturing CVTs since 1997, and in 2011 held a 55% market share of global CVT sales. With two thirds of cars sold in Japan already equipped with CVTs, and a forecast of increasing sales in other regions of the world, we were keen to talk to Usuba-san about this exciting growth market.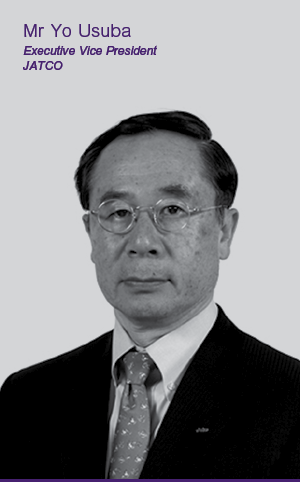 "While there are no reliable figures available, in our view the market share of CVTs in passenger cars is increasing, especially in the US and China, the two biggest car markets in the world. As the total CVT market grows, we expect our market share to go down however, our volume should continue to increase," he forecasts.
With existing production facilities in Japan, Mexico and China and a new factory, that will produce 500,000 CVT units per year, under construction in Thailand, JATCO is well positioned to meet the growing demand for CVTs from the North American and Asia Pacific markets (including China and Japan).
"We are carefully watching the trend in global markets such as Europe, India and Latin America, and emerging markets in particular, as we see big potential for our products in these markets."
Clearly JATCO has strategies in place to increase sales and to explore new markets. "It goes without saying that we must keep providing our existing customers with high quality products to increase our volume.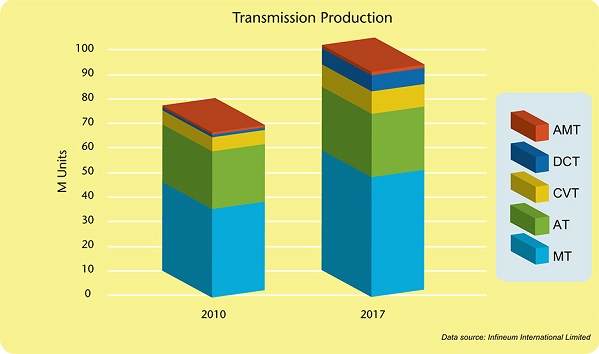 However, we also believe it is necessary to develop less expensive automatic transmission (AT) or CVT equivalent products so that we can explore new markets and help to promote the switch from manual transmissions to ATs and CVTs."
Currently the main customers for JATCO's CVT products are their own shareholders who include Nissan, Mitsubishi Motors and Suzuki. But we wondered if they have their sights set on other target OEM customers for future CVT business.
"Thanks to the brisk demand for CVT products worldwide, currently we do not have much extra capacity to provide these products to new customers. But, that does not mean that we are not interested in finding new customers and we are always open to discussions about new business."
A full line up
JATCO has produced over 15 million CVT units since production started and is the only manufacturer to have a full line up of CVTs for small and large vehicles.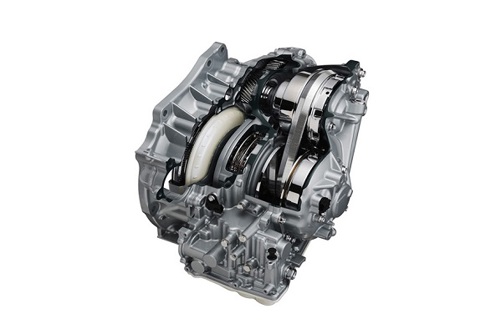 Over its CVT production history JATCO has introduced many 'world's first' CVT technologies.
The manufacturer's latest additions are the new generation Jatco CVT8 for 2.0 to 3.5-litre engine vehicles and Jatco CVT8 Hybrid for front-wheel drive vehicles, which are based on newly developed environmentally friendly technologies. Both represent important steps to improve the fuel economy and environmental performance of internal combustion engine powered vehicles.
"Our CVT line up is now streamlined into two types, Jatco CVT7 and CVT8, which can cover all vehicles from the Minicar, with an engine under 660cc, to a 3.5-litre class car."
The Jatco CVT7, which has been successfully mass-produced, is equipped with a push-belt pulley variator and a two-step auxiliary gearbox. The system delivers fuel efficiency through reduced friction and high driving performance via a further increase in ratio coverage.
"We unveiled our compact Jatco CVT8 in October 2011, which achieves a top-class ratio coverage of 7.0. By significantly reducing friction we have been able to improve fuel economy by more than 10% compared to a conventional CVT. This has been achieved by reviewing 60% of the system's components, miniaturising the oil pump, lowering the oil level, and through the use of a new specially formulated low viscosity oil."
The Jatco CVT8 Hybrid takes an innovative approach to the special challenges presented by hybrid vehicles. The system incorporates one electric motor and two clutches into a compact, versatile powertrain that does not require a specially designed body.
Nissan plans to release a new hybrid vehicle with this system in North America in 2013, and later in global markets. "The new Jatco CVT8 and CVT8 Hybrid transmissions for front-wheel drive vehicles are extremely important technologies that contribute to better fuel economy and reduced CO2 emissions for gasoline engine vehicles.
This new CVT series represents a significant milestone for the company, marking the start of production of new CVTs in Mexico – keeping JATCO on course to grow the company globally into a 1 trillion Japanese Yen revenue company by fiscal year 2018."
Fluids contribute to efficiency
OEMs are looking at every area of the vehicle for contributions towards meeting fuel economy and CO2 emissions legislation, while still delivering the comfort, performance and economy their customers demand.
This makes it increasingly important for transmission fluids to make contributions to transmission efficiency while also providing lubrication and delivering the full performance and durability required by the transmission.
We asked JATCO how important the fluid is as a part of the total CVT system. "The fluid is a very important element that impacts the performance of the CVT. Inside the unit, fluid has many roles including: power transmission, smooth running of the sliding parts, lubrication and cooling. This means the oil needs a variety of different performance attributes – such as fluidity, advanced lubrication and bubble suppression."
"In our view, the most important performance attribute for CVT fluids is the level of friction quality between metals, i.e. power transmission between belt and pulleys, which is the main characteristic of CVTs."
"When the CVT fluid performs properly, the transmission performance level can be maintained. If you improve the fluid performance, for example by reducing the friction or expanding the torque capacity, you can improve the CVT performance," concludes Usuba-san.
The new formulation trend is for fluids to have lower and lower viscosities over a wider range of operating conditions. However, it is essential to ensure that in the quest for improved fuel economy we do not lose sight of the need to protect the transmission hardware.
More than any other transmission, a CVT relies on the fluid for its successful operation.
The fluid needs to deliver high steel-on-steel friction in the variator without compromising paper-on-steel friction, which can lead to shudder. Balancing these two critical friction characteristics while controlling wear, oxidation and aeration presents a real challenge for fluid formulators.
---
View more articles in this category
---
Get technology news, opinions, specification updates and more, direct to your inbox.
Sign up to receive monthly updates via email