01 March 2022
Future fuels for gas engines
Understanding the impact of lower carbon fuels in stationary gas engines oils.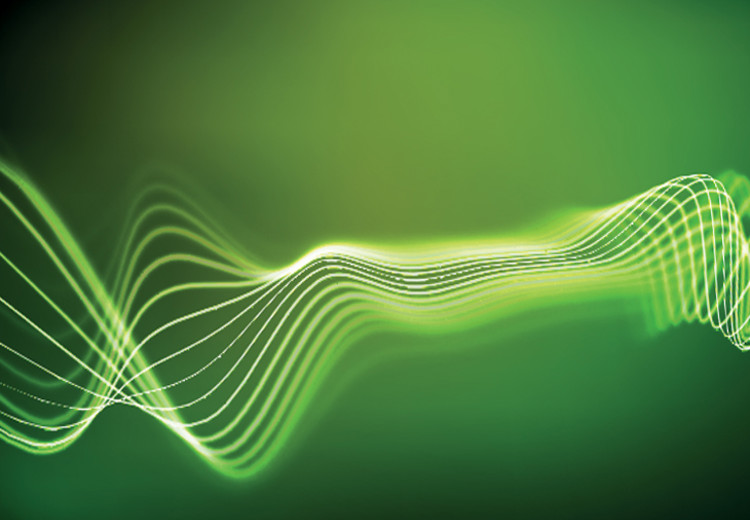 You might argue that stationary gas engines have been environmentally friendly for some time – particularly those that can run on biogas produced from waste materials. But, as the industry looks to decarbonise faster and to meet sustainability targets, other renewable fuels are being introduced into the fuels mix. James Dodd, Infineum Global Marine and Large Engine Industry Liaison Advisor, talks about the trends and explores the implications for future gas engine oil formulations.
Until recently the focus of sustainability in the gas engine market has largely been on the use of low-value landfill and biogas as an alternative to fossil-based natural gas. The harsh conditions created by contaminants and strong acids produced by these fuels make this a challenging environment for the lubricant. Infineum has been supporting customers using these fuels with lubricants that deliver high levels of deposit, wear and corrosion control to ensure engine protection and oil drain intervals are maintained.
But, in line with decarbonisation and sustainability targets, we are seeing interest in the use of other renewable and lower carbon fuels such as hydrogen and ammonia gaining momentum. 
One of the key issues with the use of hydrogen and ammonia is how to burn it in a spark ignited gas engine.

 
Currently, many stationary gas engines manufacturers mix the low or zero carbon fuel with natural gas, which provides the ignition source to burn the rest of the fuel in the mix. The other alternative is to use a direct spark ignition engine, which removes the need for an ignition fuel. The issue with hydrogen is that being very easy to burn it is more difficult for OEMs to control the speed of combustion. Whilst with ammonia the opposite is true in that it is not very easy to burn and takes more energy to get going.
OEMs focus on hydrogen
All the major stationary gas engine OEMs are investing in hardware research to enable the use of these alternative fuels. We have seen announcements of OEM intent to run on hydrogen and testing programmes are underway to evaluate its feasibility. INNIO Jenbacher for example says it has already tested hydrogen capable engines either mixed with natural gas or running partial load of 100% hydrogen. Wärtsilä, MAN ES, and Bergen Engines, the latter recently acquired by Langley Holdings plc from Rolls Royce, who all have an interest in decarbonising on the Marine side of their business are also looking at the feasibility of introducing hydrogen into the fuel mix.
MAN ES recently announced that three of its gas engines relevant for use in power stations can be operated with a hydrogen proportion of up to 25% by volume in the gas mixture and that by 2025, the units should be capable of operation on 100% hydrogen.  In a recent announcement, Wärtsilä says it has partnered with other stakeholders to deliver a viable hydrogen fuel solution to help ships meet IMO 2050 GHG targets. Bergen Engines says its trials in gas engines running on a blend of 15 %v hydrogen and 85 %v natural gas, have been successfully completed without any hardware adjustments. It is aiming to have a commercial solution in the market that will accept hydrogen content of up to 60%, and solutions that can be further developed to accept 100% for new engines to come. 
It's looking more and more likely that 100% hydrogen fuelled stationary gas engines will come into the market in the next few years.
Ammonia attracts attention
While OEMs are also looking at ammonia as an alternative fuel to some extent, hydrogen has been most manufacturers first choice. 
F

rom an emissions standpoint, ammonia is a much lower carbon route to take, which means we are likely to see these engines coming out in the next few years.

 
Some OEMs, including MAN ES and Wärtsilä, are already evaluating engine technology to enable the use of ammonia as a fuel on the shipping side.
Wärtsilä says it has already successfully tested an engine running with a fuel mix containing 70% ammonia and anticipates having an engine concept capable of operating with 100% ammonia in 2023 it has also agreed to a feasibility study on utilising ammonia as the main fuel in dual-fuel engines where LNG is the alternative fuel.  MAN ES says it expects its fuel-flexible, two-stroke ammonia engine to be commercially available for large-scale ocean-going ships by 2024, followed by a retrofit package to make existing maritime vessels capable of running on ammonia by 2025. 
It is very likely the experience gained with ammonia in marine ventures will be passed on to the power generation side in the future.
Lubrication challenges
So, what does all this change mean for the lubricant? For those marine OEMs developing a dual fuel approach, where a diesel pilot fuel is used to ignite the gas it's likely that the lubricant will be designed to be suitable for use with diesel fuel that is used.  However, a spark ignited hydrogen engine could require a new carefully formulated bespoke gas engine oil (GEO) product. GEOs may also need a rethink as the use of greener base stocks – such as bio-based and re-refined – grows in support of sustainability goals. To help us evaluate future requirements we are working with several interested parties to look at the design of the entire package including the engine, injection modules the lubrication pumps and the lubricant itself. 
It is likely that these new solutions will rely on lubricants that look very different from those of today to keep them running reliably for longer.

 
In our view, lubricants with lower ash are likely to be required as future catalyst compatibility starts to become more important. Gas engines are very sensitive to ash levels since there is no liquid fuel to remove deposits and lubricate the valves. While trends are moving towards lower ash content, striking a balance defined by the engine, operation and fuel gas types is key to ensure both adequate engine performance and protection of the catalyst are delivered.
Sustainability and emissions reduction will continue to drive innovation in the gas engine market. And, as engine designs and fuels evolve, they will present new challenges for lubricant formulators. Infineum is working to ensure its GEO formulations are ready to meet the demands of this changing market
---
View more articles in this category
---
---
Get technology news, opinions, specification updates and more, direct to your inbox.
Sign up to receive monthly updates via email