Why ILSAC GF-6?
The factors driving the new passenger car lubricant specification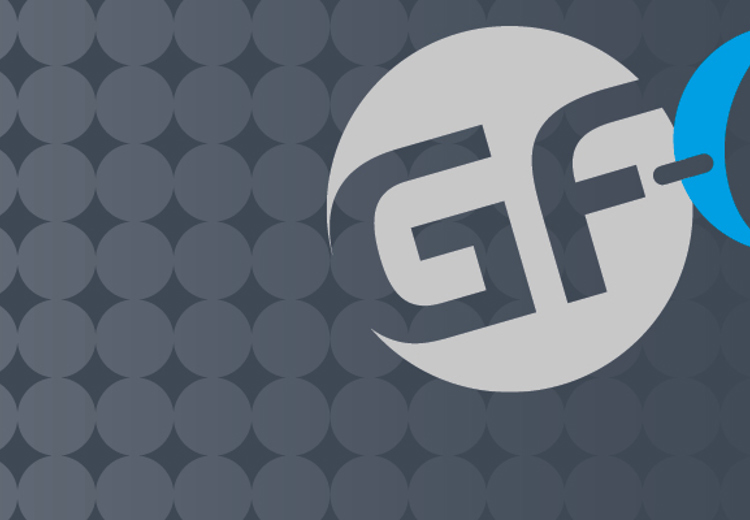 Stringent emissions and fuel economy legislation are driving changes in passenger car hardware system design and engine operating conditions. This puts a higher performance load on the lubricant, including new dimensions of protection, which means OEMs require more robust oils. These factors, combined with the demise of some current engine tests, are the key drivers for ILSAC GF-6.
OEM requirements for more robust oils to protect their latest engine designs, along with a need for lubricants to offer a greater contribution to fuel economy are two of the key performance requirements that were highlighted in the ILSAC Needs Statement for GF-6.
When complete, ILSAC GF-6 will define a new performance level of engine oils for spark-ignited internal combustion engines.
The final standard will deliver a number of improvements relative to ILSAC GF-5, including:
Fuel economy and fuel economy retention
Engine durability
Wear protection for idle-stop
Low-speed pre-ignition minimisation
The need for lubricants that enable the change to vehicle technology that is needed to improve the fuel economy of vehicle fleets is probably the biggest driver for ILSAC GF-6.
Legislative drivers
The US Environmental Protection Agency (EPA) reports that light-duty vehicles are currently responsible for nearly 60% of US transportation-related petroleum use and greenhouse gas (GHG) emissions.
This has prompted EPA to establish national regulations for GHG emissions under the Clean Air Act. OEMs are working hard to meet Phase 2 of these regulations, which apply for model years (MY) 2017 – 2025 passenger cars, light-duty trucks, and medium-duty passenger vehicles (for example sport utility vehicles).
Combined with the MY 2012-2016 standards, this phase of the programme will result in MY 2025 vehicles emitting half of the GHG emissions of a MY 2010 vehicle, representing the most significant federal action ever taken to reduce GHG emissions and improve fuel economy.
The final GHG standards are projected to result in an average industry fleet wide level of 163 grams CO2/mile in model year 2025, which is equivalent to 54.5 miles per gallon if achieved exclusively through fuel economy improvements.
EPA suggests this legislation will save some four billion barrels of oil and reduce GHG emissions by the equivalent of approximately two billion metric tons over the lifetimes of the light-duty vehicles produced in MYs 2017–2025. Even if current politics revise the 2025 mandate and the role of the EPA, the trend toward lower GHG emissions and high fuel economy will remain, although the timeframe to meet the regulations may be slightly relaxed.
Meeting the new standards
EPA expects the majority of improvements to come from advancements in internal combustion engines. OEMs are using a wide range of technologies to comply, including continual advances in gasoline engines and transmissions, vehicle weight reduction, lower tyre rolling resistance, improved vehicle aerodynamics, and more efficient vehicle accessories. Some of these changes require engine oil performance improvements.
In addition to hardware changes, lower viscosity oils are also one of the key levers in reducing fuel usage. While lower viscosity oils can deliver fuel economy benefits, it is essential these oils also maintain engine durability. This means performance improvements over the current ILSAC GF-5 specification were required.
To enable OEMs to introduce oils with viscosity grades of less than SAE 0W-20, ILSAC has proposed GF-6 as two separate sub-categories ILSAC GF-6A and ILSAC GF-6B.
The latter is a new performance level with the same requirements as ILSAC GF-6A but at a lower viscosity level, and is designed to deliver enhanced fuel economy.
Click here for more details on the differences between the two subcategories.
Changing engine operation
Another OEM tactic to reduce fuel consumption, while maintaining torque and power, is to reduce engine displacement and make up the difference in power by turbocharging. However, these downsized and boosted engines can exhibit a destructive abnormal combustion event called low-speed pre-ignition (LSPI). This phenomenon occurs prior to the spark being triggered and is often followed by heavy knock that can lead to severe engine damage.
Lubricant properties have been identified as significant influencers on LSPI frequency and intensity.
Developing a meaningful LSPI engine test, which correlates to field performance, is an essential part of ILSAC GF-6.
Engine tests
In addition to the need for performance improvements, the demise of a significant number of established engine tests is also a key factor driving the need for ILSAC GF-6.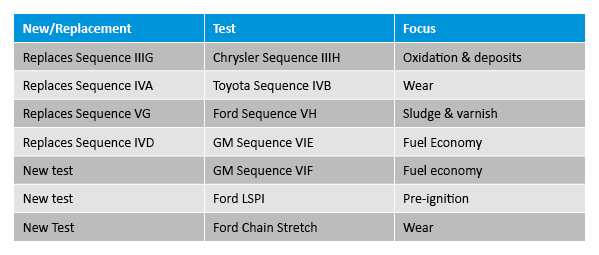 This is by far the biggest turnover of tests for a new category. This work continues to be the major challenge for ILSAC GF-6 and has caused the official first allowable use date to slip into 2019.
Click here for a full run down on the ILSAC GF-6 engine tests.
Once launched, these new categories will need a four to five year minimum life to justify the significant investment all stakeholders must make.
To keep up to date with progress, click here to receive regular highlights from Infineuinsight.com, direct to your inbox.
---
View more articles in this category
---
Get technology news, opinions, specification updates and more, direct to your inbox.
Sign up to receive monthly updates via email