Please note this article was published in January 2019 and the facts and opinions expressed may no longer be valid.
15 January 2019
No firm date for GF-6 launch
Meeting ILSAC preferred timing will be challenging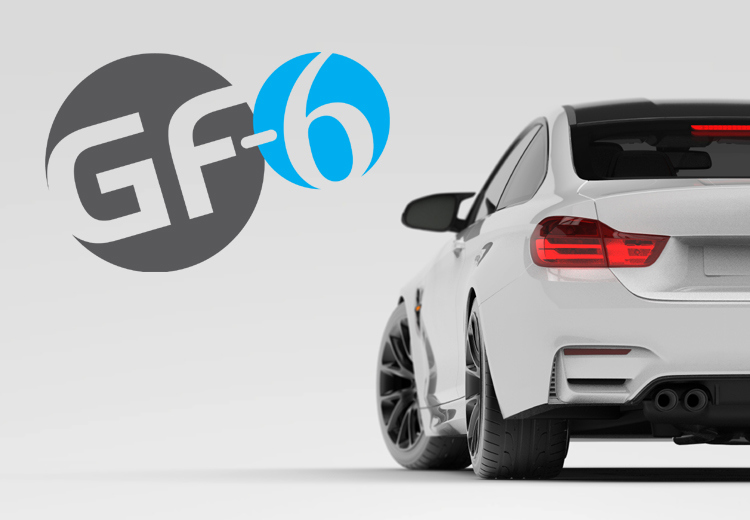 The way things are shaping up, almost a decade will have passed between the drafting of the ILSAC GF-6 needs statement and a first allowable use date. Joan Evans, Infineum Americas IL Manager, explains how the remaining tasks and further delays make an April 2020 launch date increasingly unlikely.
ILSAC GF-6 is proving to be the most complex and costly passenger car motor oil category development ever. The draft needs statement was first presented more than seven years ago and since then all stakeholders have invested heavily in the ILSAC GF-6 development program
While work continues to progress, a number of challenges remain – not least of which is around the category timing. ILSAC has stated that its preferred first allowable use (FAU) date is April 2020. And, although this may sound some way off, in reality, there may be insufficient time left to finish all the activities that are required before the new category can be launched.
Three major items remain on the "to do list":
Technology demonstration period ~ 12 months.
Limit setting ~3 months.
Mandatory waiting period ~ 12 months.
Their combined duration would push the FAU out towards the end of September 2020. It is evident that the stakeholders will want the new specification to commence as soon as practical, which means there is now immense pressure to close this five month gap in the timeline.
Three major tasks remain
The technical demonstration period is now underway – but what is not clear right now is when it will finish. This period is essential to assess if all of the category tests can be passed in all the required viscosity grades and base stock types. Activity here has been high with 285 candidate test registrations being made between August and October 2018 alone.
However, to complete the technical demonstration period, all the tests need to be ready, fully defined and stable - the key area of concern here is the Sequence IVB test, which requires further improvement.
In terms of limit setting, the next AOAP meeting has been scheduled for mid-February 2019, when JAMA members will attend. ILSAC and JAMA have said they are hoping for a "meaningful meeting". However, it is not clear if limit setting discussions can move forward in this time-scale without the completion of the Sequence IVB API base oil interchange and viscosity grade read across (BOI/VGRA) matrix, which some are hoping will give improvements in precision and insights into test severity.
The mandatory waiting period is a time when additive companies optimize their technology around the new tests and test conditions. This ensures that marketers, including ILMAs, all have an equal opportunity to work with their suppliers to complete technology programmes in all the base stocks and viscosity grades they use in a similar time frame post FAU date. It also allows time to set up new supply chains and create the literature and labels required to support new product launches. All the activity required here means that it is unlikely this period can be shortened.
Recent industry updates
At the December AOAP meeting, ILSAC removed the Sequence VIII requirement from its GF-6B specification and replaced it with Shear Stability, D 6278, with a requirement of KV @ 100 degrees C after 30 passes of 5.8 minimum.
Since the ROBO test backlog has now cleared API will end provisional licensing for API SN PLUS shortly. The organization says it expects the next edition of API 1509, the Engine Oil Licensing and Certification System, to be issued by year end.
Engine test updates
ILSAC GF-6 has by far the biggest turnover of tests for a new category. The development of the two new and five replacement tests has consumed a huge amount of Industry resource. Keeping up to date with all the test developments is an important part of understanding the FAU timing concerns.
Sequence IIIH 
Batch 5 pistons brought the test back to the precision matrix severity, 434-3 has been accepted as the new reference oil and everything was running on target, with no issues. However, at the November AOAP meeting, unexpectedly, and without any explanation, ILSAC declared that the proposed limit for weighted piston deposits is being dropped from 5.0 to 4.5 as ILSAC appears to be taking into account the trade-off of deposit improvement and fuel economy. BOI/VGRA datasets and proposed guidelines are currently in progress.
Sequence IVB 
Oil consumption and FEWMEOT data indicate that establishing a longer break in period will provide better test repeatability as it will reduce carryover concerns. The Surveillance Panel (SP) is testing an increased break in period as it continues to work on test improvements. New engines will undergo a break in procedure, adding a 50-hour test prior to running candidate or reference oils. Testing is underway using two reference oils. Here, the SP Chair has indicated that initial results in one reference oil show that the new procedure was effective in reducing the iron parameter to levels consistent with engine runs three through six. This looks promising, but these results must also be confirmed with the second reference oil before we can say these changes have improved the test.. The statisticians will also need to review the data once the testing is complete.
The lubricant test monitoring system (LTMS) for FEWMEOT was successfully implemented in November. BOI/VGRA matrix testing is expected to start in Q1 2019, once the SP agrees the test is in its final form.
Sequence VH
LTMS and registration are both in place. The Sequence V surveillance panel successfully approved a new fuel batch just in time to be able to continue testing without a significant time outage at either independent lab. API BOI/VGRA datasets and proposed guidelines are currently in progress.
Sequence VIE
Matrix testing is close to completion.
Sequence VIF
Lubricants Group have successfully balloted BOI/VGRA guidelines for the Sequence VIF.
Sequence VIII
BOI/VGRA has been upgraded to include SAE 0W-16 grade and has been approved.
Sequence IX
Though an active test, there are some issues due to changes in hardware and reference oils. The new batch of pistons (BC) were tried and found to be too severe and, as a result, a new batch of BB pistons is being made. Ford is ordering a seven-year supply of these pistons. Reference oil 222 is no longer available and will be replaced by Reference oil 224 with a target of five events per test. BOI/VGRA has already been put in place for API SN PLUS.
Sequence X
While BOI has been approved, unfortunately concerns have been raised that delay VGRA. The Task Force will provide a new recommendation in January and we estimate VGRA will be approved by mid-February.
Compromise is essential
The need to meet the performance requirements of two new and five replacement engine tests, while balancing the new durability and deposit improvements against new fuel economy requirements is extremely challenging.
Lubricants must be reformulated into a single ILSAC GF-6 core chemistry that matches the desired performance limits and deployed across the ever-widening scope of base stocks and viscosity grades required by the market.
In our view, meeting the current ILSAC GF-6 draft specification will be a challenge for lubricant formulators, not only in terms of achieving the required technical performance but also in regards to the time needed to define this formulation space and the final ILSAC GF-6 performance window.
Compromise, in the final stages of the ILSAC GF-6 process, between all stakeholders will undoubtedly be necessary if there is any hope of meeting the desired April 2020 timing for the specification introduction.
Get technology news, opinions, specification updates and more, direct to your inbox.
Sign up to receive monthly updates via email