16 January 2018
Future fuels
Unprecedented change ahead for the global fuels market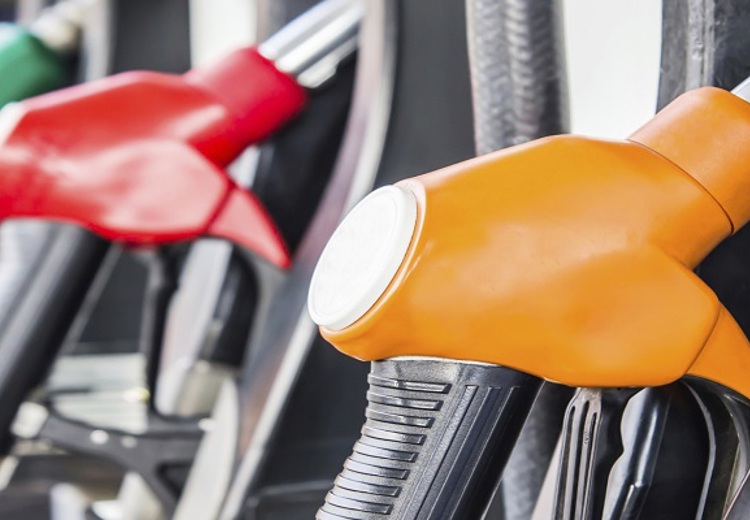 Six months into the role of Infineum Global Fuels General Manager, Shee-Young Kim talks to Insight about the challenges facing the global fuels industry and the ways he is working to make sure Infineum fuel additives are well positioned to address them.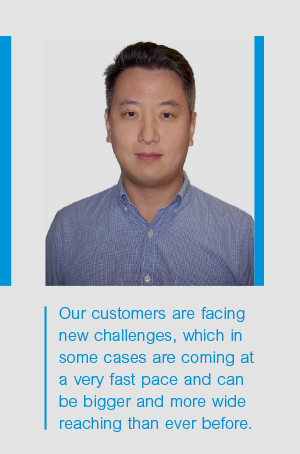 Before taking up the role of Infineum Global Fuels General Manager, Shee-Young Kim worked at DuPont in U.S, Korea, and Singapore. He is using the experienced gained as Business Manager and CFO to help achieve his business priorities of maintaining technology leadership in established segments and carving out opportunities in new areas. However, he has taken over the role at a time of unprecedented change in the fuels industry.
"Our customers are facing both technical and economic challenges. The customers I talk to say they are under pressure to produce fit for purpose fuels in increasingly difficult circumstances. I think it is our job to help them find the most cost-effective way to overcome these challenges so that they can meet their customers' requirements while still making a good return on the investments they make."
"The technical concerns are spearheaded by the International Maritime Organization's (IMO) decision to cut global sulphur levels from 3.5 to 0.5% on January 1 2020."
"This represents a huge change and presents shippers and refiners with a number of issues and opportunities. And time is pressing. There are now less than two years to go until the new limit comes into force, but huge uncertainties remain regarding the short and long-term implications. In my view, we can expect low sulphur fuels to be the initial route to compliance, as this strategy involves no upfront investment in exhaust gas cleaning systems for shippers. But, clearly this has the biggest impact for refiners. In my view, it will disrupt the barrel split in 2020, especially for middle distillates and heavy fuel oils."
"As more low sulphur fuels are added to the bunker fuel market, fuel additives will be increasingly important so that cold flow and handling issues can be avoided."
In addition to the IMO sulphur cut, refiners are working to meet changes in fuels specification and emission legislation. While Europe and North America lead the way in fuel quality and emissions reduction regulations, the rest of the world is following hard on their heels.
"This is becoming an increasingly interesting trend, especially since we see an acceleration in the movement of our customer base towards some of the developing markets. What it means in reality is that refiners must be aware of the regulations and fuel quality standards that apply in their final destination markets and ensure their products comply. It is clear to me that fuel additives will be key enablers in meeting these varied quality requirements while maximising refinery economics."
Global fuel trends - particularly the dynamic supply and demand environment – have resulted in an evolution in the crude slate.
"We have seen new streams, such as shale oil and other non-fossil fuels, coming on stream, resulting in a higher number of difficult to treat fuels being refined. This, in turn, impacts the finished fuels and means it is essential to carefully match additives to the composition of the fuel so that performance targets are met robustly."
"Despite the challenges ahead, my vision is that Infineum fuels additives will be the world's most dynamic and technology driven business."
"I'm excited to say that to meet this goal, I have a very competent and enthusiastic team that shares my positive outlook for the business and is ready to face the future challenges. To ensure we deliver on our promises, we will continue to lead the way in our established segments, including cold flow and lubricity additives. This will be achieved primarily through our customer focus, technology leadership and by strengthening our cost competitiveness. At the same time, we will grow in adjacent segments, selectively expanding our product portfolio and geographical reach to drive accelerated growth. However, we are not going after every shiny object on our path, we believe that resources need to be distributed efficiently to maximise returns."
"The changes we make will be dictated by the evolution of market trends and by our flexibility to adapt to them."
"The market is changing, and we're changing with it. I honestly believe that change is good since it provides new 'jobs to be done'. Current market trends are playing to our core strengths and we are flexing our fuels organisation to meet the upcoming challenges."
---
View more articles in this category
---
Get technology news, opinions, specification updates and more, direct to your inbox.
Sign up to receive monthly updates via email